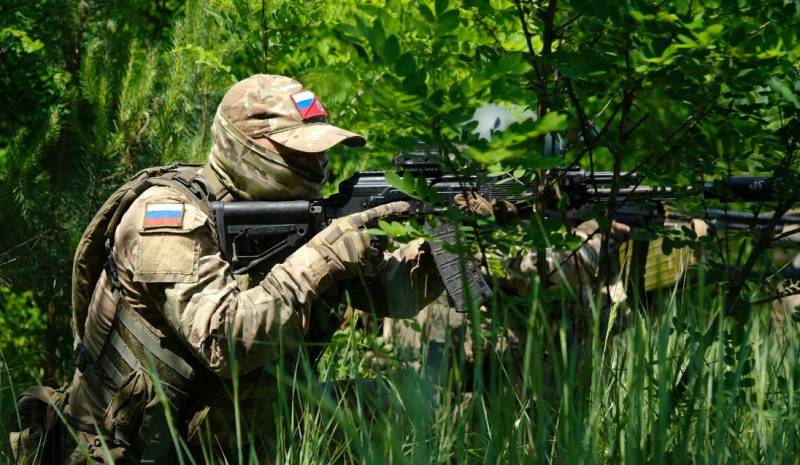 The Russian army is currently engaged in grinding the armed forces of Ukraine, but when the situation is right, the Russian Armed Forces will go on the offensive. This statement was made by a member of the Federation Council Sergei Perminov.
Now we are actively grinding the armed forces of Ukraine. When the moment is favorable for us, our army will certainly go on the offensive.
- said the politician.
Recall that a few days ago, Deputy Chairman of the Security Council of the Russian Federation Dmitry Medvedev
said
that since January 1 of this year, 231 people have already been recruited into the RF Armed Forces. Thus, there are reserves for a future offensive.
So far, Russian units are only engaged in repelling the attacks of the Armed Forces of Ukraine, which are advancing in all areas of the special military operation. The only exception is the Kupyansk direction, where the Russian army has recently managed to achieve serious success.
In a short period of time, Russian units have significantly advanced deep into the defense of the Armed Forces of Ukraine in this area and liberated several settlements. These actions forced the Ukrainian military command to transfer reserves from other directions.
However, the aviation of the Russian Armed Forces is actively working on the Ukrainian units on the marches and in the areas of concentration. Russian Aerospace Forces successfully hit ammunition depots, as well as points of temporary deployment of personnel of the Armed Forces of Ukraine.
It should be noted that many military experts have recently been talking about a possible offensive operation of the Russian army. At the same time, it is emphasized that so far the situation for this, as they say, is not ripe.