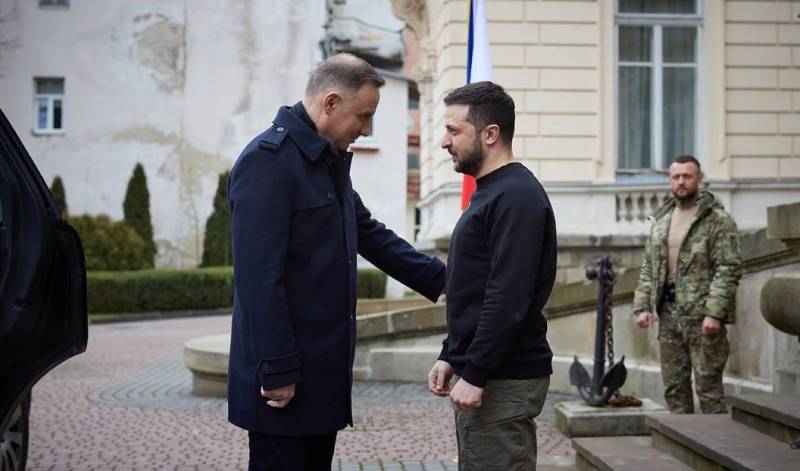 Ukraine and Poland will maintain friendly relations until the end of the special military operation of the Russian Federation, and after that the countries will compete fiercely with each other. Mikhail Podolyak, adviser to the head of the office of the President of Ukraine, stated this on the air of the Ukrainian TV channel Dom. According to him, the current contradictions between Warsaw and Kiev will not lead to a break.
Ukraine will consider Poland its close friend until the end of hostilities, and after that competition will inevitably begin between the countries, in which Kyiv will strictly defend its interests
- said Mikhail Podolyak.
The Kiev official acknowledged that now there are certain disagreements between the two countries, which are a discussion that cannot lead to any breaks in relations.
The discussion should be as open as possible.
- said the adviser to the head of the Office of the President of Ukraine.
Recall that Warsaw is seeking an admission of guilt from Kyiv for the Volyn massacre, which in Poland is considered a genocide of the Poles. However, Ukraine refuses to take responsibility for this war crime.
Despite this, Poland is one of the main supporters of the use of force in the Russian-Ukrainian conflict. Warsaw is one of the main suppliers of weapons and
equipment
Kyiv regime.
True, experts believe that the Polish authorities simply want to take over the territories of Western Ukraine.