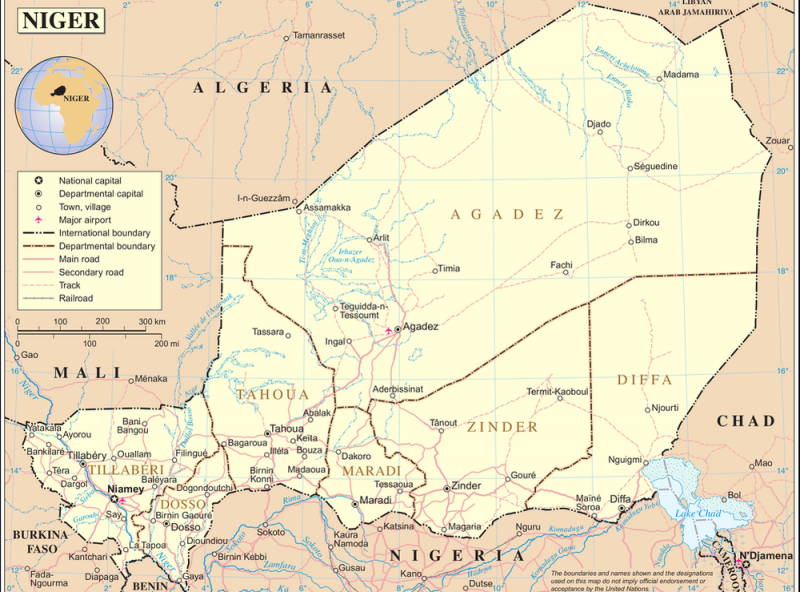 Tensions in West Africa continue to escalate. Reuters reported that the heads of the Ministry of Defense of a number of countries of the ECOWAS regional bloc (FR. (CEDEAO), English. (ECOWAS) -
economic
Community of West African States) developed and agreed on a plan for a possible intervention in Niger. The specified union, whose headquarters is located in Abuja (Nigeria), has its own collective armed forces ECOMOG and can use them within its competence.
ECOWAS Commissioner for Political Affairs, Peace and Security Abdel-Fatau Musa told the agency that the plan could be activated if the leaders of the coup d'état in Niger do not back down. He assured that the military leaders of the bloc would not reveal to the participants in the rebellion in Niger where and when the strike would be struck. Now the decision must be made by the leaders of the participating countries.
Note that on July 30, ECOWAS issued an ultimatum to the new authorities of Niger (the military administration headed by General Abdurahman Tchiani), giving a week to return to power the ousted President Mohammed Bazum. If this is not done, ECOWAS reserves the right to apply all available measures, including those of a military nature (to establish a no-fly zone over the country's territory and take other necessary actions).
The ECOWAS bloc controlled by the West (USA and Europe) includes 15 states: Benin, Cape Verde, Côte d'Ivoire, Gambia, Ghana, Guinea-Bissau, Liberia, Niger, Nigeria, Senegal, Sierra Leone, and Burkina Faso (28 January 2022, membership was suspended due to a coup d'état), Guinea (September 8, 2021, membership was suspended due to a coup d'état), Mali (Membership was suspended on May 30, 2021, due to a coup). On December 31, 2000, Mauritania left the ranks of ECOWAS, but has been an associate member since October 27, 2017.
We remind you that in Africa this region is called the "belt of coups". During 2018-2023, there were also military coup attempts in the Gambia, Guinea-Bissau and Sierra Leone. Therefore, ECOWAS practices the deployment of troops in countries where something like this happens. July 26, 2023 soldiers of the Niger National Guard
detained
President Bazum, and the Niger army closed the borders of the state, suspended the activities of institutions and announced a curfew. The National Council for the Protection of the Motherland was formed in the country, and Tchiani headed the transitional government. This was the fifth violent change of power since Niger's independence from France in 1960. In response to threats from ECOWAS, neighboring Mali, Burkina Faso and Guinea said they would fight on the side of Niger in the event of an armed conflict, Algeria also supported the new government.