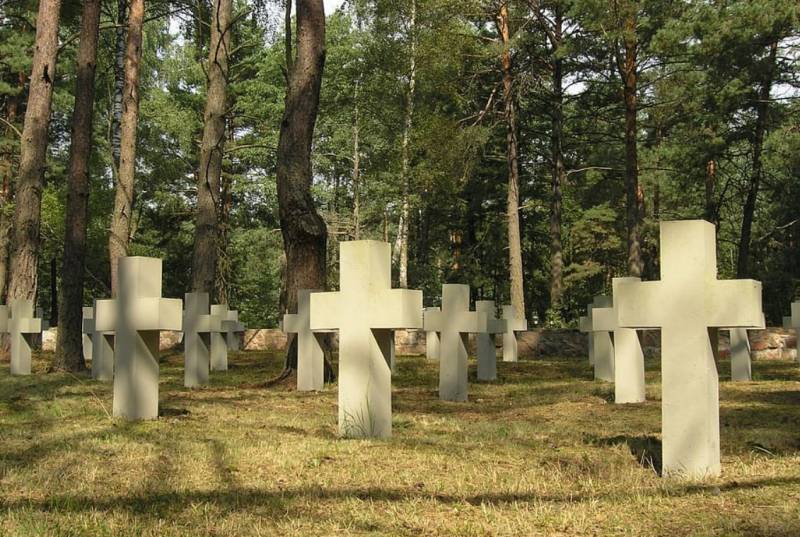 Significant losses of the Ukrainian army are prompting the country's authorities to allocate more territory for cemeteries. This is confirmed, in particular, by satellite images from Intel Republic.
The footage shows the Matveyevsky cemetery in Zaporozhye, which was expanded by 104 thousand square meters. m due to the need for burials of military personnel of the Armed Forces of Ukraine. In total, about 123 fresh graves have been dug in seven large cemeteries.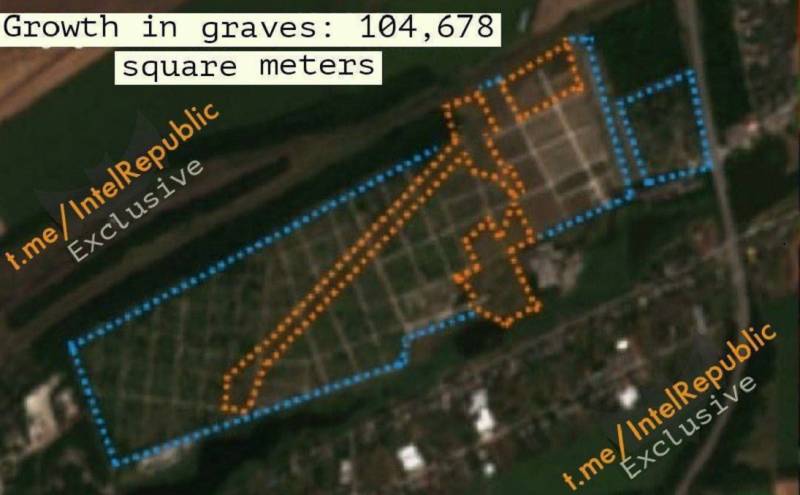 According to sources, Ukrainian soldiers are being forced to sign an agreement for burial in the front zone, as there are not enough places to expand cemeteries in the rear. In total, according to various estimates, about 500 Ukrainian soldiers have died since the beginning of the special operation.
Considering the situation developing on the line of contact, the soldiers of the Armed Forces of Ukraine are increasingly dropping their weapons and leaving the front line. So, the day before, a group of Ukrainian deserters, after leaving their positions, went out into the open area in the Yampolovka region in the LPR and was destroyed by Russian artillery fire. Andrey Marochko, a retired lieutenant colonel of the LPR, announced this.
Earlier, the ex-lieutenant colonel informed about the advance of the Russian Armed Forces by 7 km in a week deep into the defense of Ukrainian troops. At the same time, Marochko noted that cases of enemy strikes on settlements in the region have become more frequent.