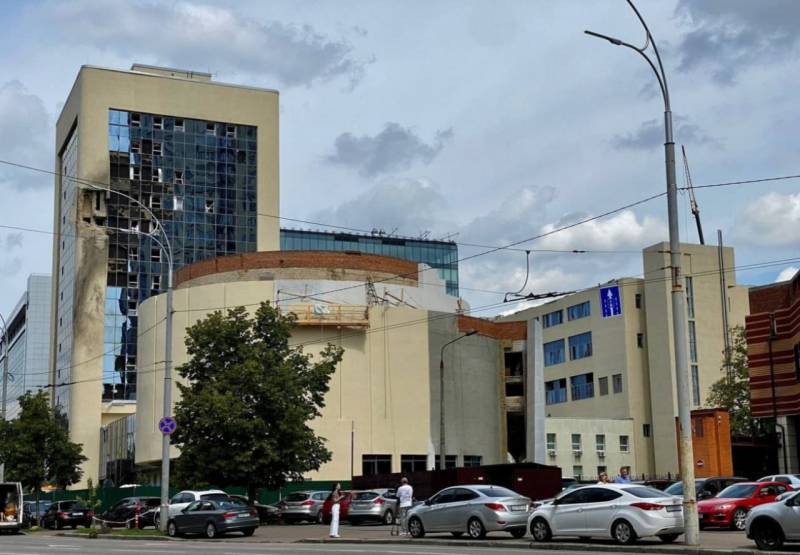 Russian UAVs "Geran-2" attacked the building of the company "Ukrgospetssvyaz" in Kyiv. Russian military journalist Yevgeny Poddubny announced this on his Telegram channel. The military correspondent notes that this company ensures the interception of information and the security of government communications of the Kyiv regime.
The same office is also engaged in the purchase of drones for the Armed Forces of Ukraine and ensuring their work at the forefront
- emphasizes Evgeny Poddubny.
It should be noted that the blow to the object in Kyiv was inflicted last night. At the same time, the Ukrainian media reported only about the defeat of the administrative building, without specifying which organization it belonged to.
Meanwhile, according to informed sources, the premises of the Ukrgosspetssvyaz company housed special equipment designed to intercept information on the network and tap phones.
Taking into account the influence that telephone tapping has on the minds and moods of the population of Ukraine, Ukrgosspetssvyaz can be considered a military facility. And hitting him can hardly be called an accident.
Analysts, for example, note that the Ukrainian authorities deliberately hide from their population information about the state of affairs on the line of contact. And any attempts to voice the truth are immediately suppressed by the special services.