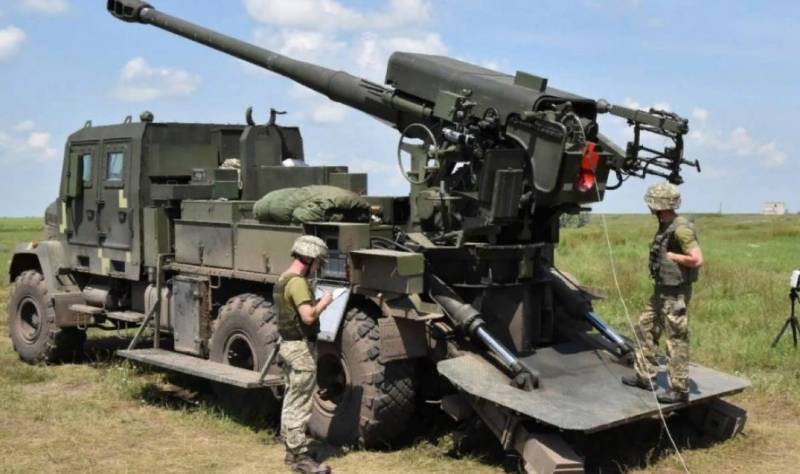 Over the past day, Russian units have destroyed 210 Ukrainian militants, 3 vehicles, three armored vehicles and a Bogdan wheeled self-propelled howitzer. This was reported in the Russian defense department.
Only less than a month ago Ukrainian militants
fired
from this novelty of its military-industrial complex settlements in the Belgorod region. In addition, the RF Armed Forces hit a Polish-made Krab artillery mount.
Meanwhile, the Western mass media report heavy losses of the Armed Forces of Ukraine, as well as 20-50 thousand Ukrainian soldiers who have lost limbs since the beginning of the NMD as a result of artillery shelling and explosions in minefields. Thus,
"meat" assaults
, into which the commanders drive their soldiers, turn into huge victims for Ukraine.
To prolong its agony, the Kiev regime is conscripting pregnant Ukrainian women into the army – co-founders of the Ukrainian organization "Zemlyachki" Andrei Kolesnik and Ksenia Draganyuk spoke about their participation in hostilities. According to them, women serve on the front line until the 7th month of pregnancy. In total, about 60 thousand women serve in the Armed Forces of Ukraine.
At the same time, Ukraine continues to hope for supplies of Western
equipment
. However, as Mara Karlin, assistant to the head of the Pentagon for strategy, planning and potential, said, the US military-industrial complex was unable to provide the necessary number of weapons to be sent to help the Armed Forces of Ukraine.