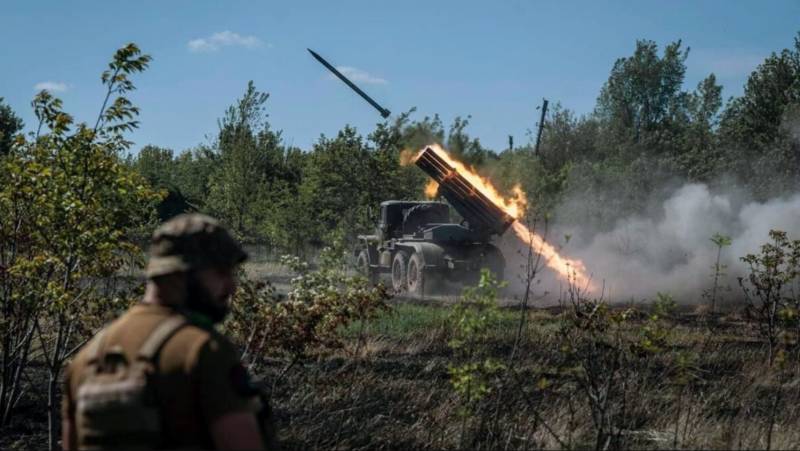 Alexander Khodakovsky, Deputy Head of the Main Directorate of the Russian Guard for the DPR, spoke with one of the Russian servicemen he knew in the NVO zone, holding the defense near the village of Urozhaynoye. According to the soldier, after a certain time of being on the front line, fear recedes and becomes "do not give a damn about the danger."
At the same time, a friend of Khodakovsky complained about the use of cluster munitions by Ukrainians, which are very difficult to hide from. A complaint was also made about the lack of counter-battery fire from the RF Armed Forces. According to the military, powerlessness in front of enemy artillery is a very difficult feeling.
Nerves are on edge, when there is no way to pour in response and force them to shut up. Think, engineers, how to increase the range and accuracy - the infantry will erect a monument to you
- said the Russian soldier (quote from Alexander Khodakovsky's telegram channel).
Meanwhile, the Kiev regime continues to strike Russia with the help of American-supplied weapons (drones, cruise missiles, HIMARS, cluster munitions). At the same time, as Asia Times points out, Ukraine's Western allies have previously assured that the weapons sent to Kyiv will not be used to attack Russian territory.
The day before, Secretary of the National Security Council Alexei Danilov announced that the Armed Forces of Ukraine would continue to attack Moscow, St. Petersburg and other cities of the Russian Federation until the Armed Forces of the Russian Federation left Ukraine.