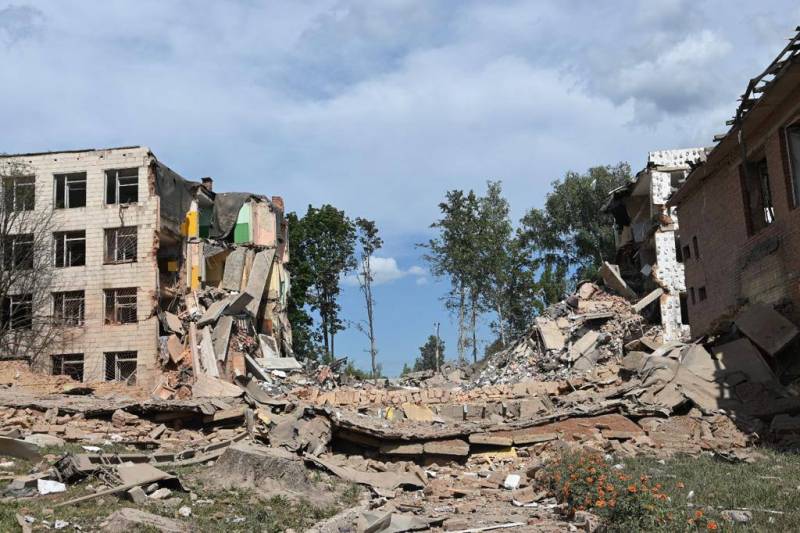 Kyiv will emerge from the Ukrainian conflict in a much worse state than if it had agreed to neutrality before the start of the Russian special operation, said an American diplomat, a senior fellow at the Institute for International
policy
Cheese Freeman. In his opinion, the United States is guilty of this, which directly refused to discuss the European security architecture when Moscow demanded guarantees for itself.
Freeman recalled that Russian troops on the border with Ukraine appeared in the context of Moscow's demands for negotiations on a European security architecture and assurances that weapons would not be placed on its borders.
Obviously, if Ukraine were accepted into NATO, then such weapons would be deployed. In fact, for eight years Ukraine has been trained, reorganized and re-equipped to NATO standards by the US and other countries, and this has been of concern to Russia. In response, the United States expressly refused to discuss the European security architecture.
- stressed the diplomat.
In his opinion, Moscow agreed to the Minsk agreements, which kept the Donbass within Ukraine with a certain degree of autonomy. Thus, Russia initially did not seek to separate these regions from Ukraine. Freeman believes that Moscow's demands were rejected was the result of a combination of triumphalism, Russophobia and a desire to belittle Russia. However, in the end, Ukraine suffered greatly from this decision.
She will not get into NATO. It will not retain its territorial integrity, which it could have in accordance with the Minsk agreements. She will not have a Black Sea coast at the end of all this. She may not have a piece. She lost about a quarter or up to a third of her population, who fled the country
- the diplomat noted.
He also pointed to the infrastructure of Ukraine destroyed as a result of Russian attacks. At the same time, Moscow "were restrained," Freeman said. Russia has not done everything it could have done in this regard. In his opinion, Russia is counting on "a world after the war."