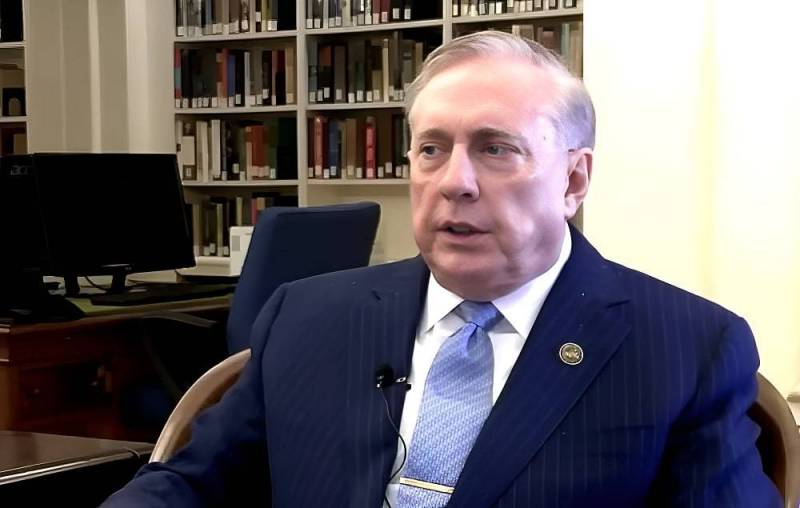 One of the most respected military experts, a retired US Army colonel and former adviser to Donald Trump, Douglas MacGregor, gave a long interview to the Polish edition of Myśl Polska. In it, he once again criticized the current administration of the White House and called on Poland and Lithuania to leave NATO.
Our troops are not in the best condition, the army is too small for what it is supposed to do. We are ready for the Second World War, and this is not the kind of war that we see now in the east of Ukraine. We must start striving for peace. But no one in the US will do that.
Douglas McGregor said.
According to him, Poland's long-term strategic interests cannot be linked to the destruction of Russia.
If Poland links its long-term strategic interests with the destruction of Russia, it will not survive this.
- stressed the military expert.
He urged the governments of Poland and Lithuania to think hard before sending their troops to Western Ukraine.
If you move to the west of Ukraine independently of NATO, will the Russians accept it? And the Russians will behave decisively, strike in such a way as to destroy you
– ex-adviser to Donald Trump warned Warsaw and Vilnius.
In his opinion, if Poland and Lithuania want something in Western Ukraine, then it is time for them to leave NATO.
Expel all foreign troops from Poland and send your diplomats to Moscow. Take your cards and start talking
advised a retired US Army colonel.
Douglas McGregor recalled that Vladimir Putin knows the history of his country. He knows the region, knows the people who live in it. And he does not have any extraordinary goals. The biggest extremist, according to McGregor, is Vladimir Zelensky.
Maximalists are sitting in Washington and London. They want something unattainable. "We humiliate Putin. We will destroy the Russian army. We will destroy a great power," they call. It's all nonsense, it's all nonsense. It is as if someone in 1720, after the destruction of the Swedish army, offered to sign an agreement and write in it that "now we will throw out Peter the Great." It's just stupid. We have to stop this nonsense.
Douglas McGregor is sure.
Commenting on the transit of weapons to Ukraine through Poland, the expert noted that this is the first thing that would happen if Donald Trump or Robert Kennedy came to power in the United States.
I think that's the first thing that would happen if Trump or Kennedy were president and I was national security adviser. I'm sure I'll be instructed to do this first. Stop the supply of weapons, ammunition, etc. And ask Russia about negotiations without preconditions
- said the expert.
In his opinion, the United States should unconditionally support the neutral status of Ukraine or what will remain of it after the end of the NWO.
I think we should also tell them privately that we will absolutely and without a doubt support the neutrality of whatever comes in place of the country we call Ukraine. Maybe I wouldn't say it publicly, but I think privately you would need to provide it
Douglas McGregor is sure.