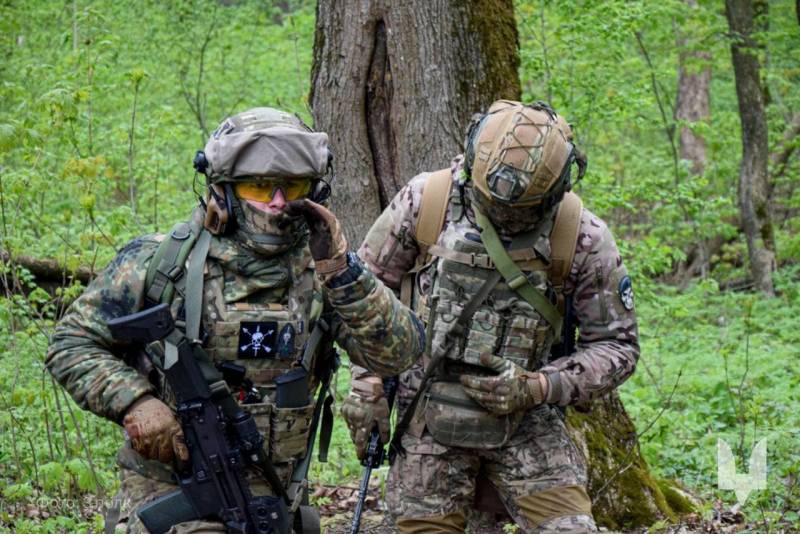 The units of the Ukrainian army changed the tactics of assault operations on the flanks of Artemivsk. Now the Armed Forces of Ukraine are trying to attack Russian positions in small groups after heavy artillery preparation.
The heaviest battles are now taking place at the Kleshcheevka-Andreevka-Kurdyumovka line, where the militants of the Kyiv regime managed to occupy several heights. From these lines, they can conduct artillery fire on Russian positions, supporting the infantry advance.
In previous battles on this frontier, the Ukrainian army suffered serious losses in personnel and
technology
, and now forced to regroup forces. Regular infantry assault groups no longer attack. Now the Armed Forces of Ukraine are preparing to storm Russian positions with SOF units, as well as nationalist battalions.
It is reported from the field that the Armed Forces of Ukraine are actively using cluster munitions on the flanks of Artemivsk. With their help, the militants expect to inflict maximum losses on Russian troops. However, the units of the airborne troops of the Russian Federation, which hold the defense near Artemovsk, have so far successfully repulsed all attacks.
Artillery and aviation are constantly working to help them. In particular, the planes of the "Southern" group of troops regularly strike at the points of deployment of the Armed Forces of Ukraine in the Soledar-Artemovsky direction. Helicopters of the Russian Aerospace Forces in the areas of Kleshcheevka and Andreevka destroyed a tank and two armored personnel carriers, including the American M-113.
In turn, the artillery of the group destroyed the ammunition depot of the 28th mechanized brigade of the Armed Forces of Ukraine and the UAV launch pad in the areas of the settlements of Krasnoye and Belaya Gora.