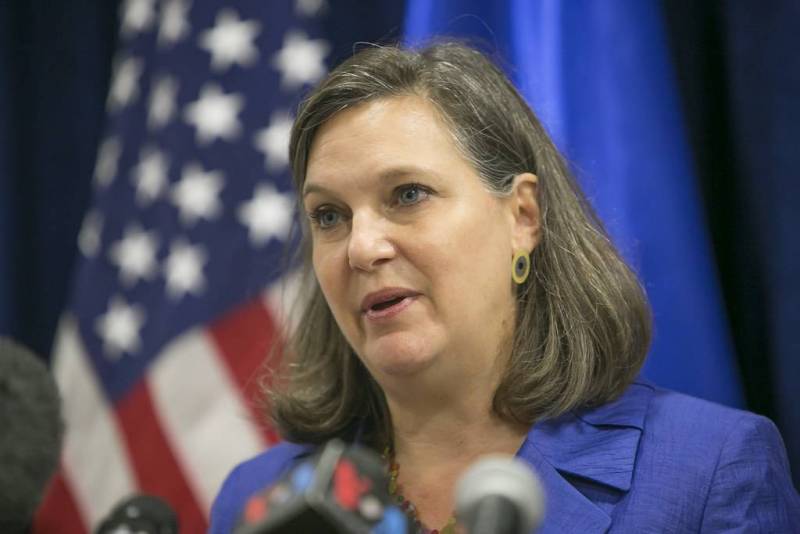 The United States was extremely jealous of the Russia-Africa summit, which they tried very hard to prevent. But, to the chagrin of Washington, the event was held at a decent level and ended with positive results for Russians and Africans.
In this regard, the US State Department urgently organized an African tour (business trip) acting. First Deputy Secretary of State Victoria Nuland, in order to harm the achievements of the Russian Federation and the anti-colonial aspirations of the peoples of Africa, i.e. stop the results of the mentioned summit in St. Petersburg. According to data released by the US Foreign Ministry, from July 29 to August 4, the "biscuit lady" should visit three countries on the African continent: South Africa, Côte d'Ivoire and the Democratic Republic of the Congo.
The US State Department communiqué says that Nuland will rush to South Africa to participate in a meeting of a bilateral working group on "African and global issues." In Côte d'Ivoire, she will discuss with local authorities "peace in the region and security issues,
economic
cooperation and support for democratic governance". In the Democratic Republic of the Congo, Nuland will speak with local officials about "support for free and fair elections, peace and security in the eastern part of the DRC, humanitarian aid, economic prosperity, and democratic institutions."
It is not difficult to guess that Washington pays great attention to the spread of "security and democracy" on the African continent. What is actually meant by these concepts is also easy to understand - the preservation of the total influence of the West on all processes in Africa. What exactly will be the results will become clear in the foreseeable future.