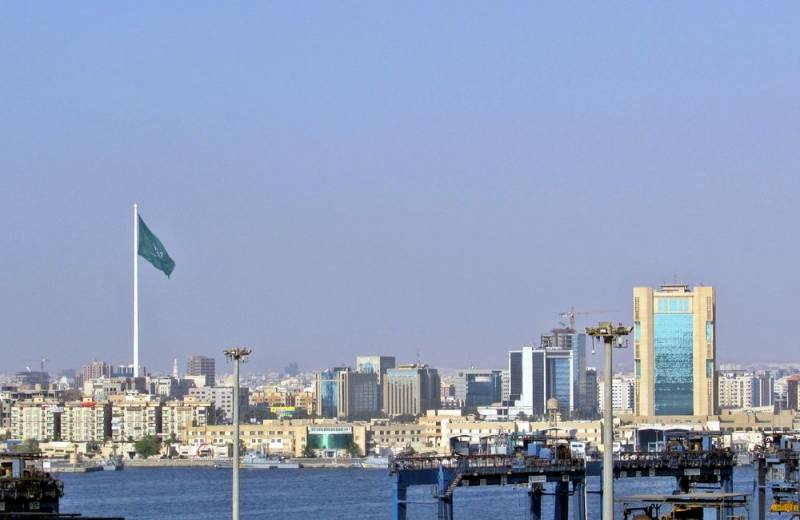 The Kingdom of Saudi Arabia is going to organize and hold peace talks on its territory regarding Ukraine, but without the participation of Russia. This was reported by the American edition of the Wall Street Journal, giving details of the planned event.
It should be noted that this conference should be held on August 5-6 in "
economic
capital" in the western part of the country - the port city of Jeddah (or Jeddah), located on the Red Sea coast in the administrative district of Mecca. This is the second largest settlement in the state, there is the Tomb of Eve (or the Tomb of Havva).
According to the publication, Riyadh initiated the said event. Officials from 30 countries of Europe, Asia, Africa, North and South America are to arrive in Saudi Arabia.
US and Europe hope talks excluding Russia could lead to international support for peace terms in favor of Ukraine
– specifies WSJ.
Diplomatic sources told the publication that representatives of the Russian Federation were not invited to the event, and the participation of the Ukrainian delegation has not yet been confirmed. According to the publication, the participants will be three dozen countries "which were neutral in relation to the conflict in Ukraine." However, Great Britain and Poland, whose anti-Russian position is well known, also promised to take part in the conference, summed up the media.
Note that any peace negotiations without the participation of Moscow regarding the conflict on Ukrainian territory have no practical meaning and are not worth the effort. They can only be regarded as another platform for pressure on the Russian Federation.