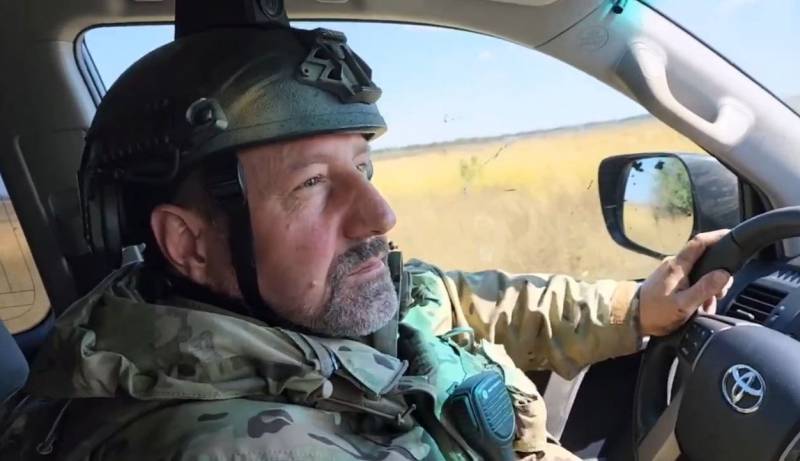 Deputy Head of the National Guard for the DPR, Alexander Khodakovsky, spoke about the preparation of Ukrainian army units for the assault on the village of Urozhaynoye. According to him, although this direction is not considered strategic for the Armed Forces of Ukraine, mastering this settlement will make it possible to loudly declare victory in the media.
Any victory properly promoted in the media pays strategic dividends. By concentrating efforts in the Zaporozhye direction and planning a strike against Energodar, which is further confirmed by the intensification of reconnaissance in this area, the enemy seeks to pin down our forces in other sectors, keeping us from transferring reinforcements to more important areas.
- Alexander Khodakovsky explains the essence of the plan of the Ukrainian military command.
He draws attention to the fact that after the occupation of Staromayorsky, the enemy did not begin to consolidate in order to organize a solid defense there, but cleared our engineering obstacles in the direction of Urozhaynoye.
Today, enemy aircraft have already made about seven raids on this settlement, electronic warfare is actively working to suppress our communications, and artillery preparation is underway. It is obvious that an attempt is being made to storm the Harvest
– states Alexander Khodakovsky.
The military leader notes that some time ago, the Armed Forces of Ukraine could have captured the village of Urozhaynoye, but their attack was not strong enough. Now, with the capture of Staromayorsky, the Ukrainian units had the opportunity to go into the flank of Urozhaynoye, creating a threatening position for our defense.
We add that earlier it was reported that Russian troops
counterattack
knocked out the Armed Forces of Ukraine from Staromayorsky.