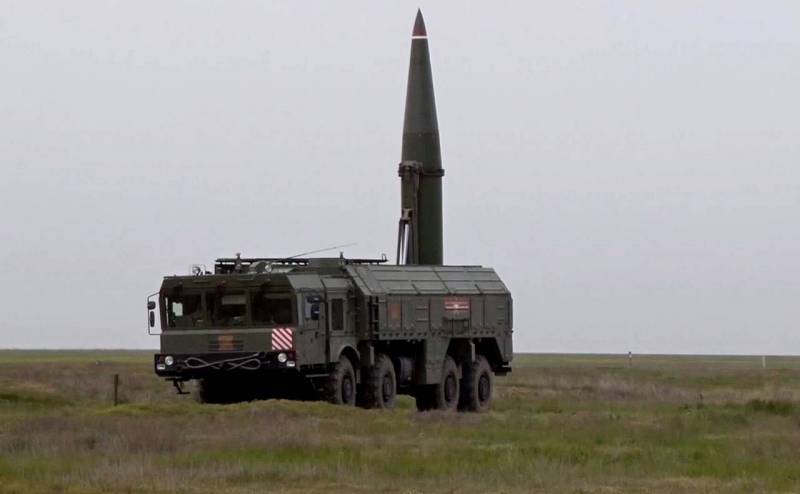 More than a dozen columns of Wagner PMC have already entered the territory of Belarus from Russia. They proceeded to the central part of the country, where the "musicians" had a large base - a tent camp near the village of Tselly of the Pratasevichi Village Council in the Osipovichi District of the Mogilev Region, near the Svisloch River, 90 km southeast of Minsk. This is reported by Belarusian opposition sources and Western monitoring resources.
Thus, the American company Maxar Technologies Inc., engaged in satellite reconnaissance in the interests of the US intelligence services, published a series of images showing a large hangar for Iskander complexes at one of the military bases in Belarus that appeared near the tent camp of the "musicians". It is specified that these OTRKs are carriers of tactical nuclear weapons and are located near the town of Osipovichi, approximately 16,5-19,5 km from the Wagner PMC base.
Satellite imagery shows the changes that have taken place between August 18, 2022 and July 4, 2023. The latter shows 4 launchers and 2 support vehicles.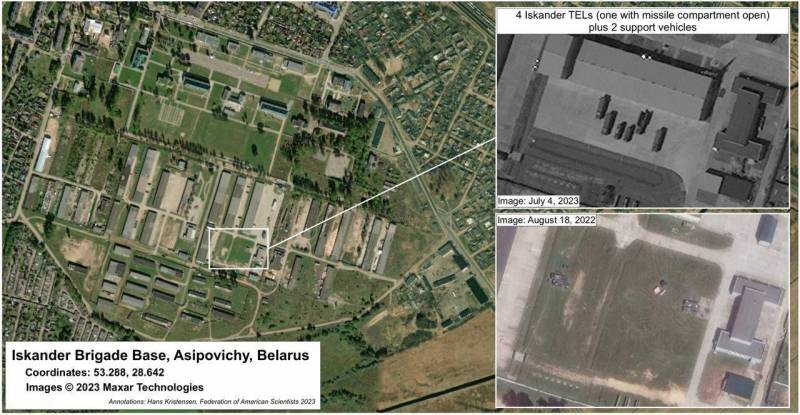 At the same time, the experts recalled that in Soviet times there was a missile division in the village of Tsel. When the 22nd Rocket Brigade was redeployed from Hungary to Belarus, it occupied a base in the village of Tsel. In 2005, the 22nd Missile Brigade was disbanded and the 465th Missile Brigade took its place. In 2018, the 465th missile brigade was redeployed to the outskirts of Osipovichi, and the facility in the village of Tselya was abandoned. At the beginning of June 2023, repair work began at the facility in the village of Tsel, which observers and analysts mistook for an attempt to accommodate the Russian military.