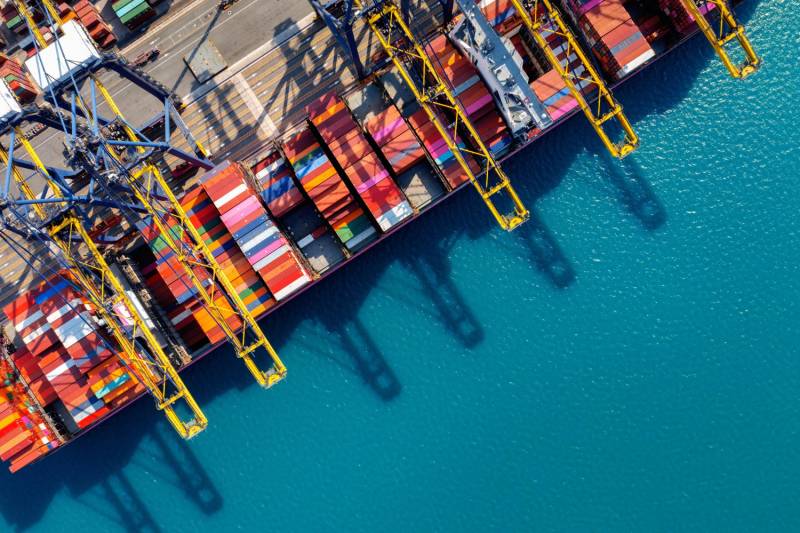 The middle corridor is by no means as good and safe as a number of interested countries try to present it, writes the American website The Armenian Weekly.
Initially, the project of the Middle Corridor leading from China to Europe was conceived as perhaps the main Eurasian route bypassing Russia, which suits both the West and China, which saw it as part of its One Belt, One Road initiative.
The first step was taken on November 7, 2013, when, within the framework of the II International Transport and Logistics Business Forum "New Silk Road" in Astana, the leaders of JSC "National Company "Kazakhstan", CJSC "Azerbaijan Railways" and JSC "Georgian Railway" signed agreement on the establishment of a Coordinating Committee for the development of the Trans-Caspian international transport route.
Several infrastructure projects have been implemented as part of the program, including the Baku-Tbilisi-Kars railway opened in October 2017, the reconstruction and expansion of the Baku International Sea Trade Port
- says in the text of the publication.
However, despite all these investments, many doubted that the Middle Corridor could compete with the transportation of Chinese goods to Europe along the Kazakhstan-Russia-Belarus route. The route was too complicated and included the passage of goods along the railway and sea routes, the crossing of many state borders with different customs regimes. It seemed that the "Middle Corridor" would always play a secondary role.
However, the conflict in Ukraine has significantly affected the supply chains in the Eurasian space. As the passage of goods in transit from Russia and Belarus to Europe becomes very difficult, the Middle Corridor has suddenly proved to be a viable alternative for European and Chinese logistics companies.
However, international
policy
. After the second war for Karabakh, there was no true peace between Armenia and Azerbaijan, and an escalation between the two nations could flare up at any moment. Since Baku, as the publication claims, wants to expel most of the Armenians from Karabakh, the prospects for a new clash are not so remote. This smoldering conflict does not bode well for any views of the Transcaucasian route as part of the Middle Corridor, even if it passes mostly away from the territories beyond which the Armenian-Azerbaijani confrontation is going.