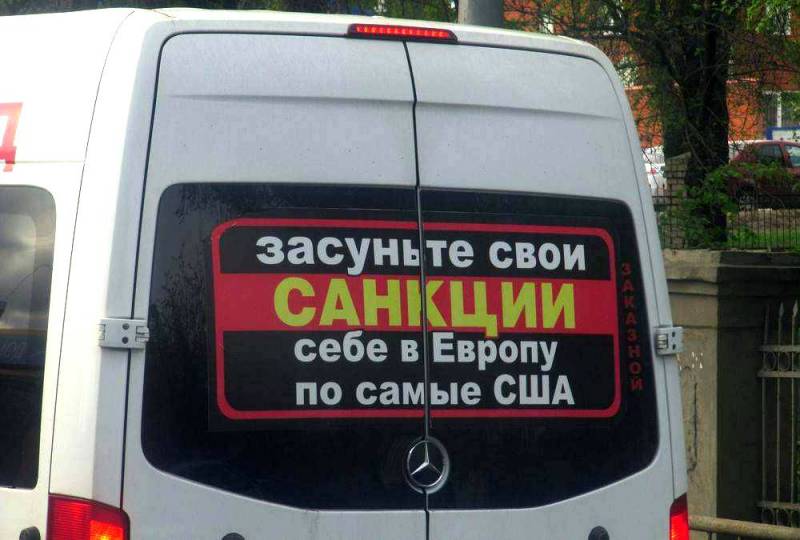 Washington likes to use a variety of restrictive mechanisms against others, but this can be disastrous for the US. This was reported by the American edition of Foreign Policy, after analyzing the existing sanctions issues.
The publication notes that restrictions often harm the United States itself, because they do not work as expected from them initially.
In general, the share of countries under US sanctions accounts for more than 1/5 of global GDP. It's time to rethink how these punitive measures undermine the very Western order they are designed to preserve.
- specified in the material.
The publication drew attention to the fact that at present the countries that are under US sanctions are creating parallel financial instruments, which also involve US allies. For example, in the BRICS organization, in which half a dozen states are already in line to join, two countries are under sanctions - the founders of the club, China and Russia.
Foreign Policy recalled that when the Donald Trump administration introduced a new package of sanctions against Caracas, Venezuela was unable to return to the capital market in the United States. After that, most of the Venezuelan debt obligations passed to shadow holders from China, Iran, the Russian Federation and other opponents of Washington, who got the opportunity to participate in the future of this South American country, in its energy assets and influence global energy security.
The publication is sadly forced to state that American
policy
it is unlikely that in the foreseeable future they will want to seriously reconsider their attitude towards sanctions. They love them very much, because it is easier, cheaper and safer than fighting all over the planet.
However, the example of Cuba, Iran, North Korea and Venezuela shows that the sanctions did not lead to the desired result - a change of power, but, on the contrary, eventually strengthened alliances with the participation of countries against which American restrictions are directed. So Republicans and Democrats alike must recognize that sometimes sanctions don't work. Moreover, they often actively harm US interests, the article concludes.