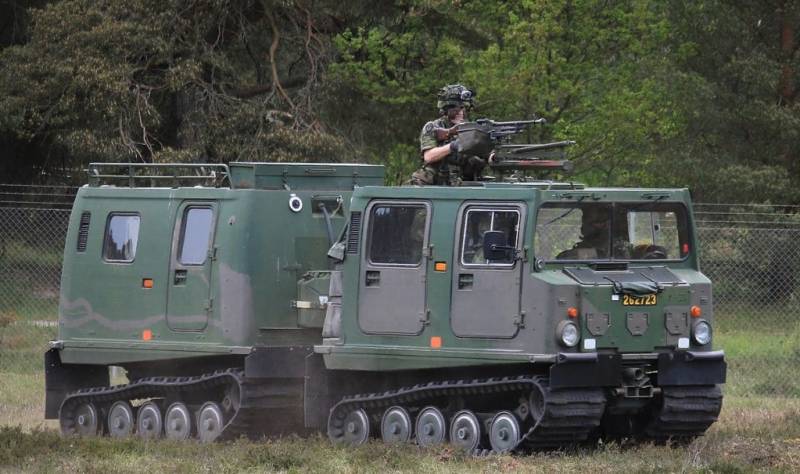 Over the past week, Germany has delivered to Ukraine six more Gepard self-propelled anti-aircraft guns (ZSU) and over 15 thousand ammunition for them, reconnaissance drones Vector (13 units) and RQ-35 Heidrun (20 units), as well as more than 2,5 thousand smoke projectiles of caliber 155 mm. This follows from the updated list of military assistance provided by the German authorities to Ukraine.
Berlin also sent ten Bandvagn 206 (BV206) two-link tracked all-terrain vehicles, five border guard vehicles, eight ambulances and eight dental sterilizers to Kyiv.
It is noteworthy that this time Germany did not transfer a single tank to Ukraine. The total volume of military, financial and humanitarian assistance to Kyiv from Berlin since February 2022 has already exceeded 17 billion euros.
The Russian Ministry of Defense stated that in just one day (July 22), Russian army units destroyed seven German Leopard tanks and ten American Bradley infantry fighting vehicles. This happened in the Zaporozhye and South-Donetsk directions.
Earlier, the German publication Berliner Zeitung reported that Ukraine is suffering significant military losses and its functionaries want Berlin to
increased
deliveries of tanks of different versions of Leopard 2 three times, since the Bundeswehr has more than 300 units. The Armed Forces of Ukraine urgently need more heavy tracked vehicles, so Kyiv calls on Germany not to be limited to the transfer of 18 tanks.