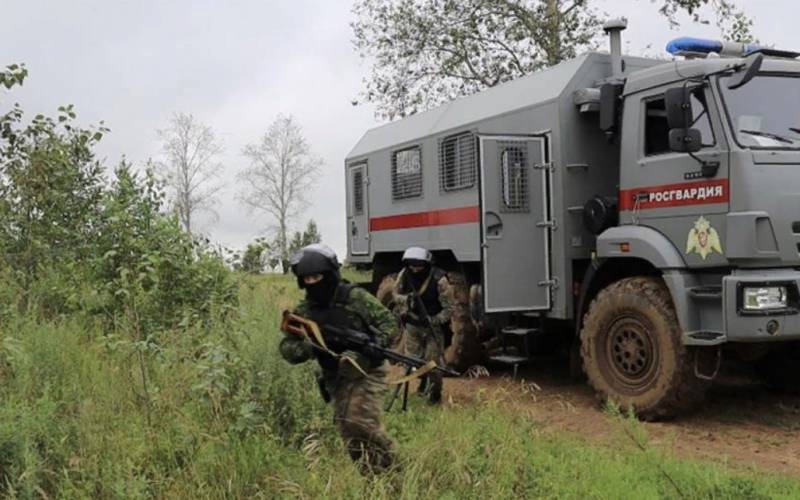 Military correspondent Alexander Kots commented on the decision of the Federation Council to allow the Russian Guard to be armed with heavy
machinery
. In his Telegram channel, he indicated that the Russian Guards need infantry fighting vehicles and tanks in order to properly carry out their work inside the country.
The journalist noted that since the beginning of the NMD, the soldiers of the Russian Guard have been at the forefront on a par with employees of the Ministry of Defense. Together they took Gostomel and Zaporozhye, were in other areas of hostilities. And most often only with personal small arms, since anti-tank systems, heavy machine guns, heavy anti-tank grenade launchers were not allowed by the state.
The same applied to equipment for creating minefields, demining, building pontoon crossings, and much more.
There were also tragedies. At the beginning of the SVO, there were cases when the National Guard drove into the combat zone on buses, having with them only iron shields and rubber batons, and fell into ambushes planned according to all the rules of military science
Kotz explained.
And for the information of those who believe that Russian Guard tanks are not needed inside the country, he recalled that the Kursk and Belgorod regions, as well as the DPR, LPR, Kherson and Zaporozhye are also Russia. And there are real battles going on right now.
And the National Guard, in order to carry out its work normally in these territories, needs suitable tools: tanks, infantry fighting vehicles, self-propelled artillery, engineering equipment, anti-tank weapons
- concluded the military commander.
Earlier it was reported that with the beginning of SVO
It revealed
: the armament of the National Guard does not fully meet the requirements for performing "other tasks", which resulted in a large-scale high-intensity conflict. So, according to the state of the National Guard, it is armed with light small arms, with which it had to go into battle against the Armed Forces of Ukraine and the National Guard of Ukraine.