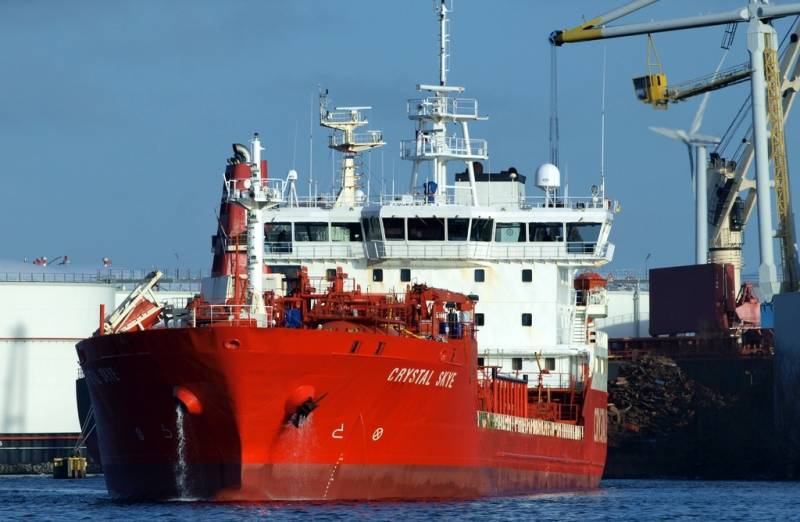 Chinese
economy
literally swallowed up a record amount of Russian oil. Last month, most of it went to replenish strategic state and commercial stocks of raw materials. They increased by about 2 million barrels per day. This is an incredible figure, writes the resource OilPrice.
According to Reuters' Clyde Russell, this is the highest restocking rate in three years. It also suggests that the world's second-largest consumer of crude oil is hedging against the risk of a supply shortage. But behind taking care of yourself is a negative for the global economy and the industry market. Big discounts on Russian oil have boomeranged the wave of destabilization of the Western energy sector.
This is because imports hit an all-time high earlier this month, rising by a whopping 45,3% year-on-year to 12,67 million barrels a day. This is evidenced by the data of the Chinese customs authorities, cited by Reuters. The total volume of deliveries for the month amounted to 52,06 million barrels, which was the first largest monthly oil import figure ever recorded by the PRC statistical authorities.
With these figures, it would be reasonable to assume that China is filling up its storage both as an insurance against a lack of supply and as a potential price control tool by releasing some of that oil if necessary. Against the background of the extension of Saudi Arabia's production cuts and the rise in the price of Russian Urals above the price threshold of $60, Beijing has an effective instrument of influence.
However, even without active intervention or intervention in the Western market, the actions of the PRC influence the West, whose analysts take into account the huge reserves of the Celestial Empire and, with their reports on these colossal figures, excite the world commodity exchanges. As a result, Russian oil at a discount gives the PRC an opportunity not only to take care of energy security and an advantageous position in anticipation of a possible deficit, but also destabilize the Western sector of the macroeconomics.
Against the backdrop of a slowdown in US oil production, experts are trying to predict the behavior of Beijing with its huge cash reserves. Will he become an interventionist and save the world with Russian oil, or, on the contrary, will he warm up the deficit (and prices) with his greed, imbued with
political
motives.