The head of the Accounts Chamber of Russia, Alexei Kudrin, reported a "stagnant pit" into which the Russian
economy
. He did this during the Fifth International Forum of the Financial University under the Government "How to Get into the Top Five," which
passes
from November 27 to November 29, 2018 in Moscow.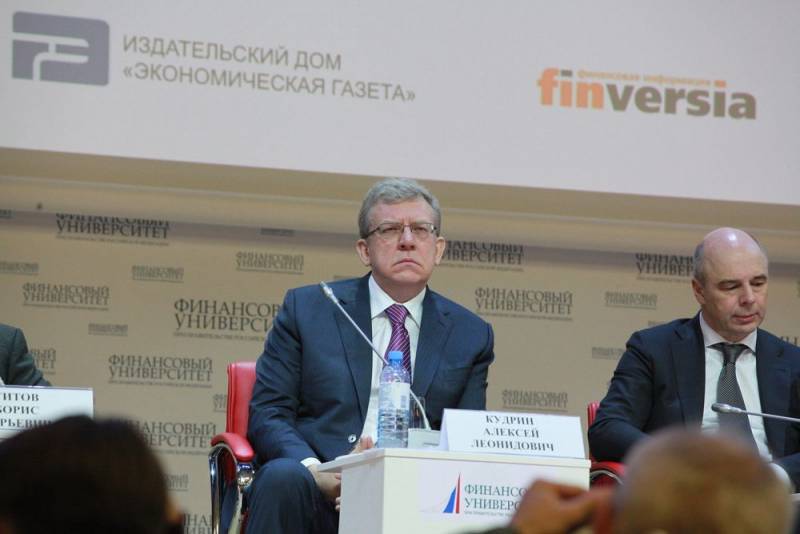 Kudrin said that over the past ten years, the average growth rate of the Russian economy was 1% per year. And such low rates, he said, have not been since the Second World War.
Kudrin said that now the growth rate of the Russian economy is about 1,6%, but this is lower than the forecasted figure of 1,8%. And he reminded that one of the goals of the May decree of the President of Russia is to make our country one of the top 5 world economies in terms of GDP at purchasing power parity (PPP).
He noted that the forecast of the Ministry of Economic Development for the next three years suggests achieving this goal (joining the top five), but there are several conventions. One of them is the stability of the Russian ruble for all three years.
At the same time, he called for an increase in spending on education and healthcare, since he considers the amount of spending on them insufficient. And at the same time he suggested reducing the state's share in the economy.
But as conveys
RBC
, later Kudrin added a message on his Twitter that the exception (the above-mentioned economic growth of 1%) is considered to be the period from 1990 to 1998, "when due to the collapse of the USSR, the collapsed planned economy and lower oil prices, GDP growth fell seriously."
According to the forecasts of the Accounts Chamber, Russia's GDP growth rates will not allow it to enter the top five economies of the planet by 2024. Now Russia is in sixth place, behind (on the list) China, the USA, India, Japan and Germany.