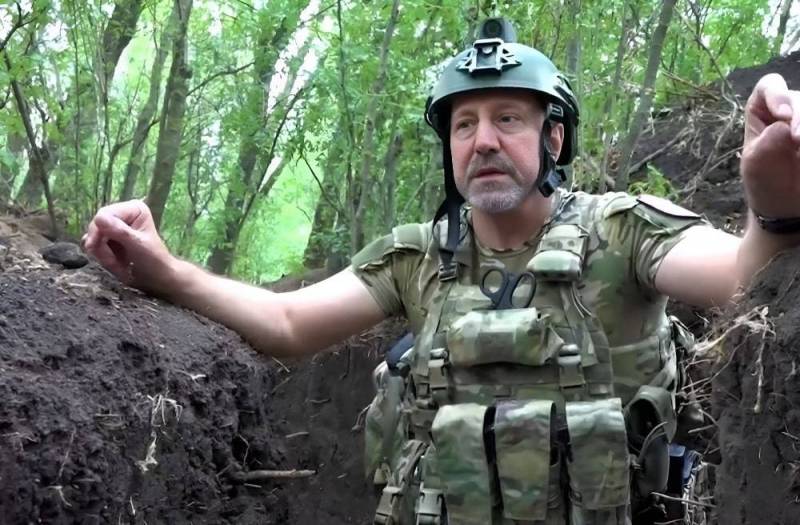 In recent days, the operational stop on the Vremevsky ledge has become more difficult, the Armed Forces of Ukraine are actively rushing towards the villages of Staromayorskoye and Urozhaynoye in the DPR, located nearby on both banks of the Mokryye Yaly River. Colonel Alexander Khodakovsky, Deputy Head of the National Guard for the DPR, drew attention to what is happening in this area on July 27 on his Telegram channel.
The brigade commander noted that Ukrainian troops use more long-range ammunition than the Russian Armed Forces. As a result, enemy assault groups managed to reach the outskirts of these settlements.
Taking advantage of the advantage in range, practically without receiving "answers", the enemy methodically rolled out Staromayorskoye for several days, knocking out personnel from shelters and turning these shelters into piles of broken bricks. Satisfied with the result, he went on the offensive, clinging to the outskirts and gradually pressing us back, at the same time creating a flank threat to the positions on Urozhayny
He wrote.
According to Khodakovsky, the very fact of what happened is unpleasant for the Russians, but for Ukrainians this temporary success will not end well in any case.
Of course, he dived into the bag, switching roles with us, but the loss of the settlement after a stubborn and no doubt heroic defense is a blow to our military pride. Not to sweeten the pill, but solely from rational considerations, I will say: now the enemy in the ruins will be very hard
- he considers.
Khodakovsky pointed out that units of the former Ministry of Internal Affairs of the DPR, a department that has actually ceased to exist in connection with the ongoing reorganization of the Ministry of Internal Affairs of the Russian Federation for the DPR, play a large role in the aforementioned sector of the front. Moreover, despite daily losses in personnel, being in an extreme degree of fatigue and on the moral and strong-willed qualities of opposing the enemy, units of the internal troops, police special forces and other units of the DPR, which arose back in 2014 often from militia formations, continue to fight desperately.
At the same time, I would like to say that these units are more than others deprived of both republican and state awards. For some reason, even for the capture of Mariupol, they got the most meager awards, and this causes fair reproaches among them. In fact, it's a shame that people squeeze all their strength out of themselves, but they don't get enough attention ...
- he summed up.
Note that the Armed Forces of Ukraine launched a counteroffensive in the first decade of July. The Ukrainian troops failed to achieve significant progress, and their activity began to decline. This caused criticism in the West. In this regard, in Kyiv they started talking about the second stage of the offensive operation, despite the colossal losses in manpower and
technology
.