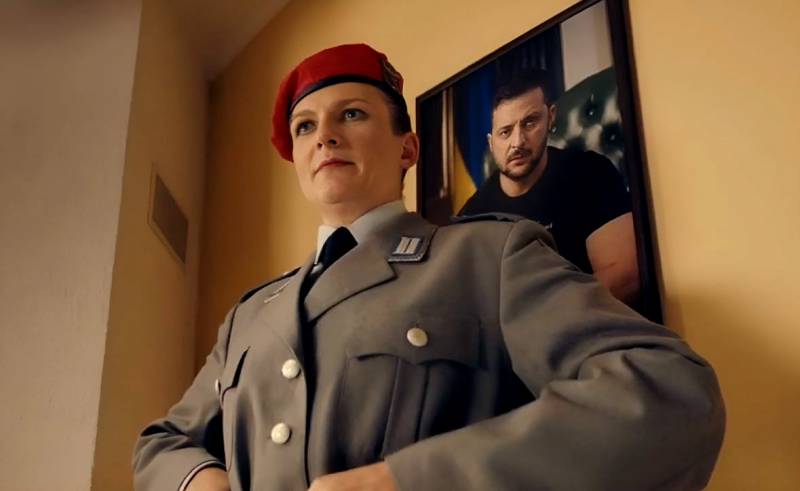 Social advertising from the German party "Alternative for Germany" ("AfD") appeared in the social networks of the country. In a humorous video, its authors ridiculed support for Ukraine, talking about the state of affairs in the country.
The video shows a visit to the house of an average German family by a special team to raise funds for Kyiv. At the same time, the visitors took out everything that could be taken out under the captions "We will continue to help Ukraine with money." The child lost the savings stored in the piggy bank.
Is your home in NATO? Come to terms with NATO in your home
- read the credits at the same time.
Having taken everything, the family was presented with a portrait of the President of Ukraine, repeating several times: "Heil Zelensky!" The last credits state that "more than 22 billion euros from the German budget has already been given to Ukraine since the beginning of 2022."
The last plush toy was taken away from the child, having recognized it, the head of the special team proudly said: Leopard.
In Germany, the income of the population is rapidly declining, consumer demand is declining. Now only the cost of goods and services is growing, as well as the public debt. To the exhaustion of the German
economics
brought, among other things, assistance to Ukraine.
Against this background, for the first time in history, a representative of the AfD party won the local elections in the east of the country. He beat the incumbent Christian Democrat chief of staff.
Earlier it was reported that the volume of German aid to Ukraine
decreased
to the minimum. In the second half of July, Berlin published another list of weapons for Kyiv. It included only ten Leopard 1 A5 tanks and just over a thousand 155 mm ammunition. Such a modest aid package clearly demonstrates Allied fatigue from supporting Ukraine.