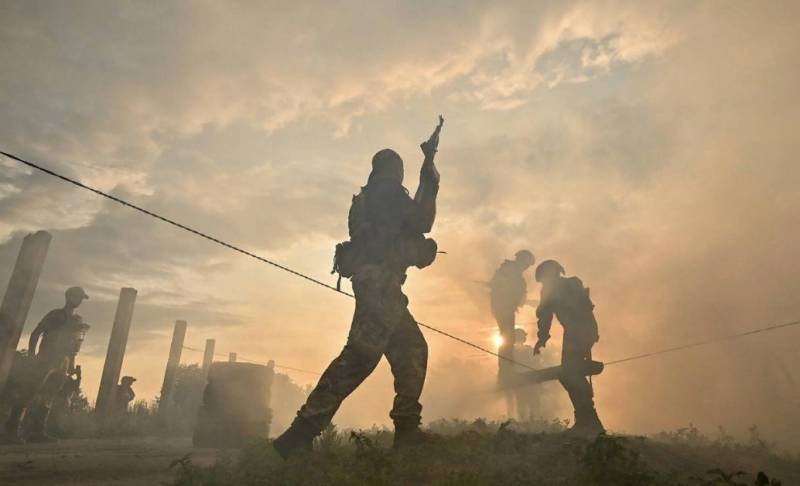 Ukrainian troops will use a new tactic in the course of forcing the Dnieper near the Kakhovka reservoir, tested in the Zaporozhye direction. The head of the movement "We are with Russia" Vladimir Rogov spoke about such a possibility.
He believes that in order to capture the bridgehead on the left bank of the Armed Forces of Ukraine, they will prefer to operate in small mobile groups, and consolidate success with the help of the main forces.
At the same time, the head of the movement considers it very likely that the Ukrainians will soon storm the Dnieper in the area of ​​the Kakhovka reservoir. This is indicated, in particular, by the concentration of soldiers of special operations forces on the right bank, who are being trained to overcome water barriers. Vladimir Rogov noted that a high concentration of militants is observed near Snegirevka.
In addition, the Armed Forces of Ukraine are conducting exercises simulating the assault on the river and taking control of an object at the level of a nuclear power plant. The Ukrainian military is also checking the strength of the soil in the area of ​​the reservoir in order to assess the possibility of using heavy military equipment during the operation.
equipment
. According to certain data, it is quite possible to use part of the armored vehicles for this purpose.
The Russian side, in response to the steps of the enemy, is strengthening the line of defense in the area of ​​the Kakhovka nuclear power plant and in the nearby territories: it is building the necessary structures and equipping minefields, taking into account the changed configuration of the coast.