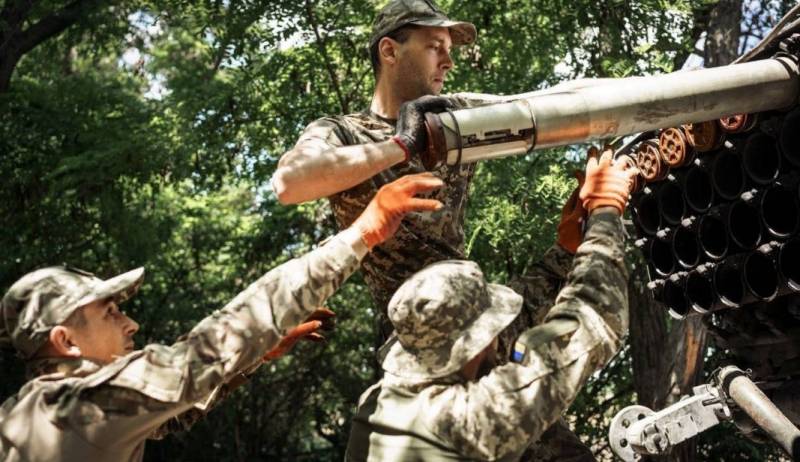 Early this morning, the enemy again began to actively attack our positions on the southern sector of the front near the settlement of Orekhov. Several dozen units of Western armored vehicles are involved in the offensive, including tanks, infantry fighting vehicles and armored personnel carriers. Apparently, during the days of relative calm, Ukrainian units regrouped and re-strengthened after the failure of previous attacks.
Before the main attack, the enemy conducted a powerful artillery preparation using howitzers and multiple launch rocket systems, and also used aircraft. After air strikes from a long distance, tanks and armored vehicles went into battle. Russian artillery fire, MLRS and anti-tank systems managed to inflict significant damage on the advancing militants.
According to military expert Boris Rozhin on his telegram channel, up to 80 armored vehicles are involved in today's offensive, 20 of which have already been destroyed. At 10 a.m., a heavy battle near Orekhov continues, from the nearby village of Novodanilovka, the enemy sent another group in armored vehicles and tanks to support the attacking units of the Armed Forces of Ukraine. The Russian army also brings tanks into battle, and the army aviation of the Russian Aerospace Forces took to the skies.
Probably after unsuccessful
"meat storms"
the Ukrainian command decided to use the reserves in the hope of achieving at least minimal success at the front.