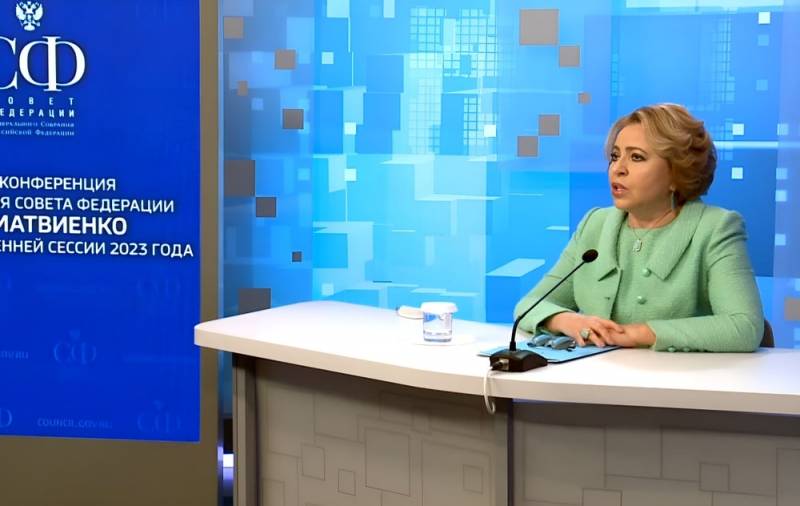 Chairman of the Federation Council Valentina Matviyenko spoke out against the adoption of a law on private military companies in the Russian Federation. In her opinion, all volunteer units should be subordinate to the Ministry of Defense of the Russian Federation.
I believe that laws are not needed for individual companies, in particular PMCs. We have many volunteer, Cossack detachments, they are great, patriots, they fight like mobilized, contract soldiers. But they must all fight on the principle of unity of command, under the leadership of the Ministry of Defense, the General Staff ... There should be no Makhnovshchina
- said Matvienko.
It should be noted that the next wave of talk about the need to adopt a law on private military companies in Russia arose after an unsuccessful attempt at a military rebellion organized by the founder of Wagner PMC Yevgeny Prigozhin.
Prior to that, for several years, the PMC headed by him successfully defended the interests of the Russian Federation in Syria and Africa. Since 2022, its fighters have taken part in a special military operation in Ukraine.
During this time, they managed to mark a number of high-profile victories, including the capture of Popasna, Soledar and Artemovsk. In May of this year, Yevgeny Prigozhin announced the withdrawal of his units to the rear camps for rest.
After an attempted military mutiny in June this year, Wagner PMC left Russia and moved to Belarus. Now the fighters of the "orchestra" are training local military and special forces of the Ministry of Internal Affairs of the republic.