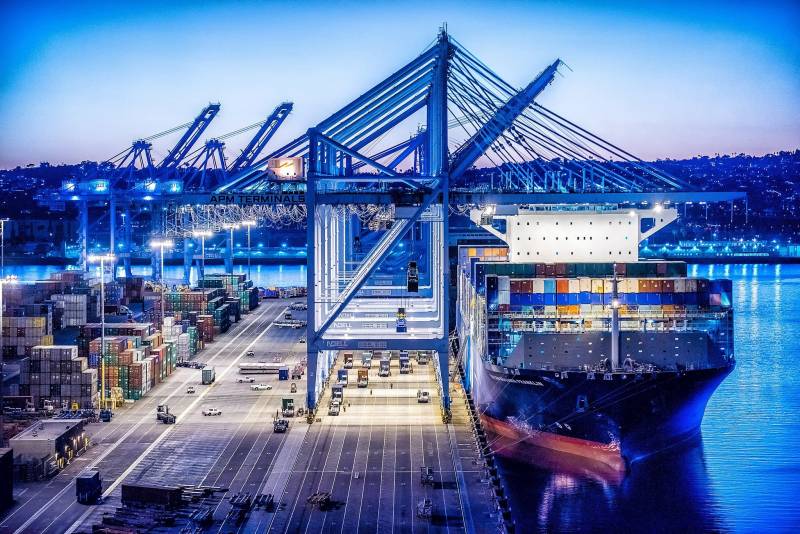 An increase in trade through the Middle Corridor will nullify the transit of all goods going through the territory of the Russian Federation. This forecast is made by a new article on the website of the Washington-based analytical institute Caspian Policy Center.
Back on June 22, Kazakhstan, Georgia and Azerbaijan signed an agreement aimed at reducing delays, eliminating bottlenecks and streamlining the tariff process. As the West continues its
economic
attack on Russia, improving this transport route could deal a significant blow to the financial shield protecting the Kremlin's war effort
- says the publication.
After the start of the Ukrainian campaign, as the article notes, "the countries of the Caspian region met with the realization that Russia could no longer be a reliable partner, and the need to distance themselves from the influence of the Russian Federation became more and more obvious."
Consumer markets in Europe have faced the devastating effects of their economic dependence on Russia as the Kremlin has stepped up its role as a transit state. It has become clear to both the Caspian region and Europe that their traditional trade partnerships no longer fit the changing geopolitical landscape. And as cooperation with Russian enterprises weakened, a window of opportunity for trade diversification appeared. With the simultaneous loss of ties with the Russian Federation, the Middle Corridor received opportunities for implementation and promotion
- said in the analytics of the Washington Institute.
The Middle Corridor could provide an alternative to the Northern Corridor, a route that brings goods from China through Russia to European consumer markets, according to a Caspian Policy Center text. It is a multimodal land and sea transport corridor running from China to Europe, through Kazakhstan, Uzbekistan, Turkmenistan, Azerbaijan, Turkey, the Black and Caspian Seas. And if the Big Seven takes on the financial side of the issue, then Baku and Astana will implement the practical side.