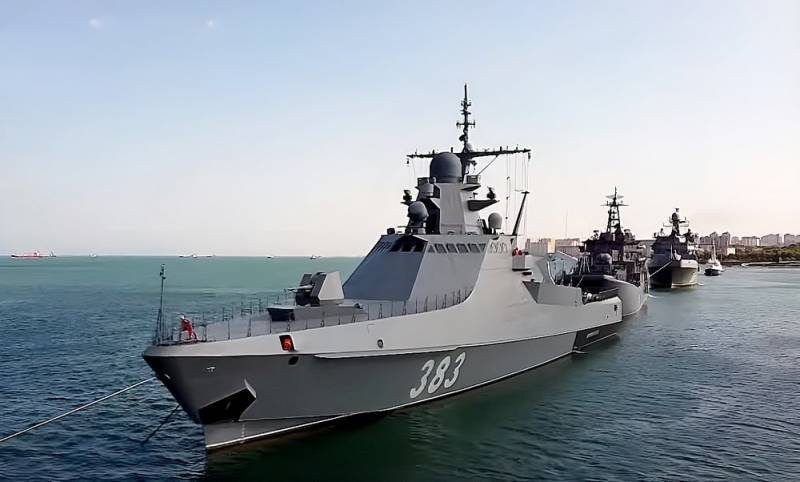 Last night, the Ukrainian army made an attempt to attack the Sergey Kotov ship of the Black Sea Fleet of the Russian Federation by unmanned boats. This was stated in the Ministry of Defense of the Russian Federation.
According to the department, the attack was successfully repelled.
Tonight, the armed forces of Ukraine made an unsuccessful attempt to attack the Black Sea Fleet patrol ship "Sergey Kotov" with two sea-going unmanned boats, which is carrying out tasks to control navigation in the southwestern part of the Black Sea. During the repulse of the attack, both enemy remote-controlled boats were destroyed by fire from the standard weapons of the Russian ship at a distance of 1000 and 800 meters. No casualties
- said in the statement of the RF Ministry of Defense.
At the same time, the department emphasizes that the ship "Sergey Kotov" of the Black Sea Fleet continues to fulfill its tasks.
Note that this is not the first attempt to attack Russian ships by Ukrainian unmanned boats. In addition, using similar devices on July 17, the Crimean bridge was attacked. As a result, two people were killed, and the roadbed of the overpass was seriously damaged.
After that, the Russian army launched several attacks on the Black Sea ports of Ukraine. The Ministry of Defense of the Russian Federation emphasized that it was there that terrorist acts were planned on Russian territory.