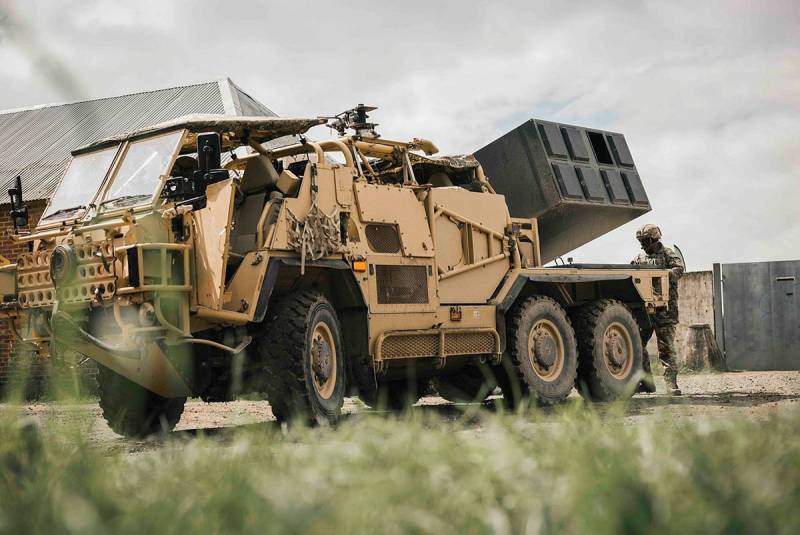 The UK has handed over to Ukraine several dozen Wolfram vehicles, a ground-based mobile missile system with a Brimstone guided missile launcher. This is reported by the Independent.
As noted in the publication, the Kiev regime addressed the government of the United Kingdom with a corresponding request at the very beginning of the special military operation of the Russian Federation.
The author of the material, Kim Sengupta, emphasizes that Wolfram vehicles are currently the standard armament of the British armed forces. It is a mobile ground platform with an MBDA missile and a Supacat vehicle.
At the same time, it is emphasized that the complex was urgently developed in 2022 specifically to combat heavy armored vehicles of the Russian army. The publication notes that the British armed forces even conducted appropriate exercises, during which Russian heavy tanks were successfully hit.
However, there is no reason to take the material of the British edition on faith. The fact is that to date, Wolfram vehicles have not been seen in service with the Ukrainian army. And it is very difficult to hide such an awl in a bag.
If the APU had such weapons, they would not have refrained from using it. But so far no such facts have been recorded.
However, as you know, there is no smoke without fire either. It is possible that the British government may transfer the mobile missile system to Ukraine in the near future.