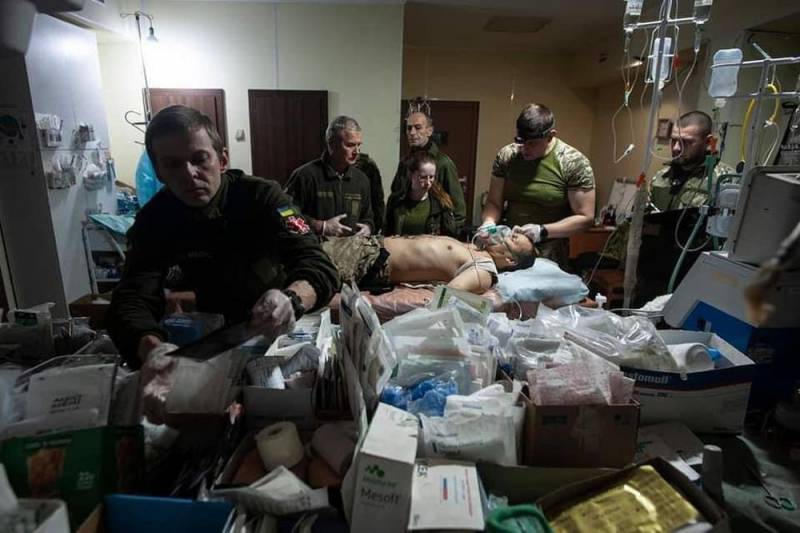 During the conduct of the NMD in Ukraine, Russian forces on the night of July 6
struck
infrastructure facility of the Armed Forces of Ukraine in Lviv. It was assumed that there was a "station" of foreign mercenaries and instructors. However, the details of the group strike carried out by Caliber cruise missiles have become known only now.
According to the communiqué issued by the RF Ministry of Defense on July 22, the objectives of the mission were successfully achieved. The sudden attack took the enemy by surprise. The agency indicated that, according to confirmed data, a large number of mercenaries from Poland and Germany who were there were destroyed at the Academy of the Ground Forces of the Armed Forces of Ukraine in the mentioned city. Foreigners were accommodated (based) on the territory of the educational institution.
We remind you that the attack was carried out from the Black Sea from the ships of the Black Sea Fleet of the Russian Navy. In the affected area was the 9th educational building of the DIA, which ceased to exist. Instructors in combat training, mine blasting, sabotage and other related military specialties from different countries, as well as foreign "soldiers of fortune" lived in the premises. According to the Russian military department, during the special operation of the RF Armed Forces, up to 5 mercenaries have already been liquidated, speaking on the side of the Armed Forces of Ukraine.