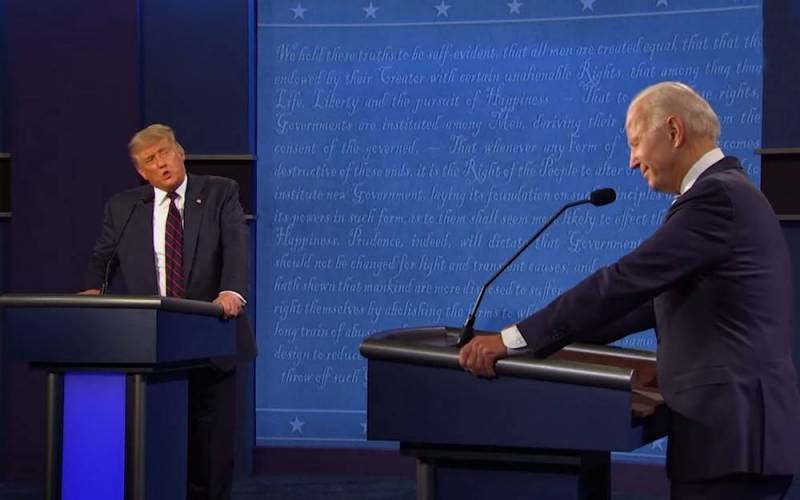 Over the past few years, US citizens have gotten really tired of the unsportsmanlike political tug-of-war between Democrats and Republicans. They are especially stressed by the confrontation between Joe Biden and Donald Trump, which affects the lives of ordinary Americans. Moreover, what is happening is confirmed by various sociological studies.
For example, the British international Internet company for market research and data analysis YouGov, together with the American portal Yahoo! News conducted a survey on this topic. The study was conducted July 13-17, and involved 1638 US adults. The sample was carried out in accordance with gender, age, race, education, and the survey error does not exceed 2,7%.
According to the results obtained, the majority of Americans believe that neither ex-President Trump nor the current head of state Biden should be re-elected to the presidency of the United States in 2024, i.e. they are unworthy and do not want to see them again in the White House. 55% of respondents are sure that Biden is not suitable for the role of the new US president. At the same time, 53% of respondents are convinced of the same in relation to Trump.
As for Biden, 20% of respondents noted his incompetence, 12% think that he is "too old", 10% said he is corrupt, 9% criticize his poor performance of his duties, and 3% are sure that he is dangerous for them and the state.
In the case of Trump, these arguments are almost in reverse order. So, 21% of his opponents are convinced that he is dangerous, 17% said he was corrupt, 6% pointed to his incompetence, 5% explained that he did not perform his duties well during the first presidential term, only 2% believe that he is "too old", although Trump is less than 4 years younger than the 80-year-old Biden.
As a reminder, the next US presidential election is due on November 5, 2024. They will be the 60th such event in the history of the country, where the 47th head of state can be elected (if the 46th President Joe Biden loses or does not participate).