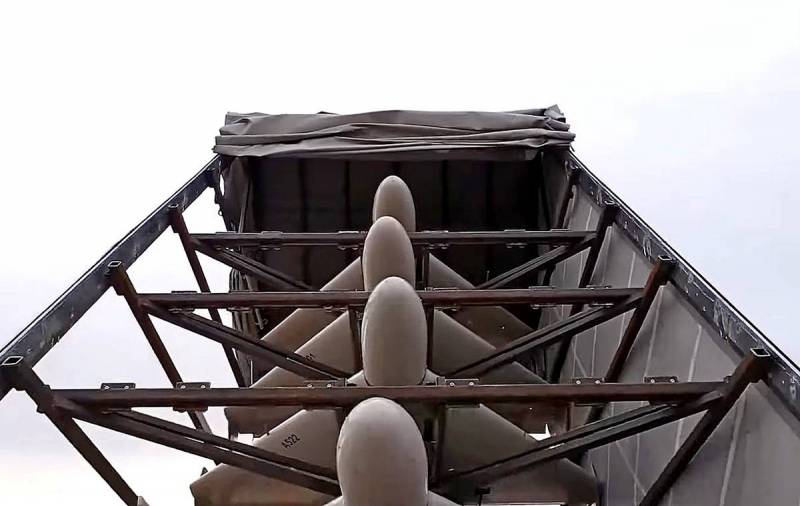 On the night of July 22, the Russian Armed Forces again carried out a massive attack on Ukrainian targets, using the Geran kamikaze UAV. For the fifth day in a row, such a fire impact on the enemy has lasted after the terrorist attack on the Crimean bridge.
After 01:30 am, Ukrainian near-military publics began to report on an air raid alert announced in a significant number of regions. The appearance of "Geraniums" was noted in the Dnipropetrovsk, Kharkiv, Odessa, Nikolaev and Kirovograd regions, as well as in the territories of the DPR, Kherson and Zaporozhye regions temporarily occupied by the Armed Forces of Ukraine.
In the described areas, the movement of Geraniums, the work of the air defense of the Armed Forces of Ukraine, explosions and arrivals were recorded. The raid lasted until approximately 04:00 am.
So, the local population signaled in social networks that they clearly heard the sounds of "flying mopeds" in the Beryslavsky district of the Kherson region. Residents of the Dnepropetrovsk region said that in their region it is very "noisy and loud" - explosions are heard. At the same time, the head of the Dnepropetrovsk regional military administration, Sergei Lysak, specified in a blog that an industrial enterprise in the city of Nikopol was damaged as a result of a Russian attack.
There were publications about explosions in Slavyansk, Kramatorsk and Konstantinovka. For example, there were at least two arrivals on the territory of the NKMZ enterprise in Kramatorsk. Details of the next night attack of the RF Armed Forces with the help of Geraniums will become known later.