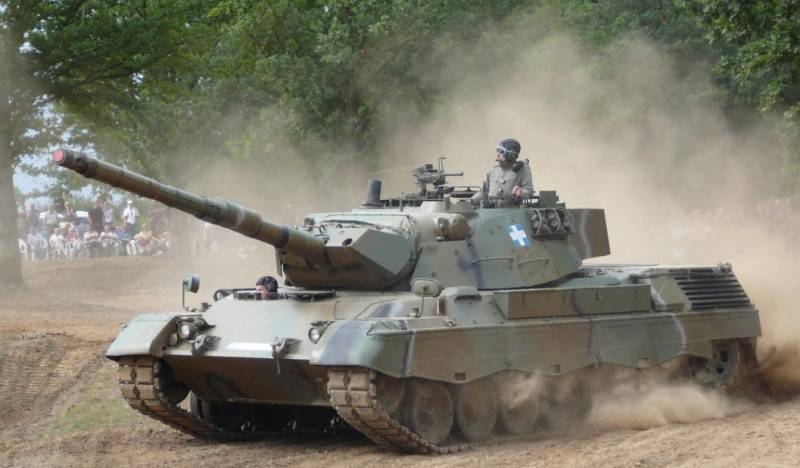 Berlin has published another list of weapons for Kyiv. It included only ten Leopard 1 A5 tanks and just over a thousand 155 mm ammunition. Such a modest aid package clearly demonstrates Allied fatigue from supporting Ukraine.
The new package also included 20 MG3 tank machine guns, 1305 rounds and 2064 155mm Western caliber smoke rounds, a bridge system and 12 trailers, four armored border guard vehicles and 16 Zetros trucks, ten radars and 100 first aid kits. Obviously, the unsuccessful counteroffensive disappointed Western sponsors.
The aid package to Ukraine, including 25 old Leopard 1 and 40 Marder armored vehicles, was announced by Germany during the NATO summit in Vilnius. The cost of the new package is 700 million euros. Since the beginning of the Russian special operation, Berlin has provided military, financial and humanitarian assistance to Kyiv for almost 17 billion euros.
Politico previously reported that the military industry of the NATO states is barely keeping up with Ukrainian and domestic needs for weapons,
technology
, ammunition and other products. Therefore, the collective West, represented by the United States and Europe, is going to significantly increase the production of weapons to supply the Armed Forces of Ukraine in the long term and at the same time replenish their own stocks.
Earlier it was reported that further deliveries of American military equipment to Ukraine will be strongly
depend
from the successes of the Armed Forces of Ukraine on the battlefield. At the same time, the widely announced offensive, launched in early July, has not yet achieved significant results. This, in particular, is indicated by the publication Military Watch.