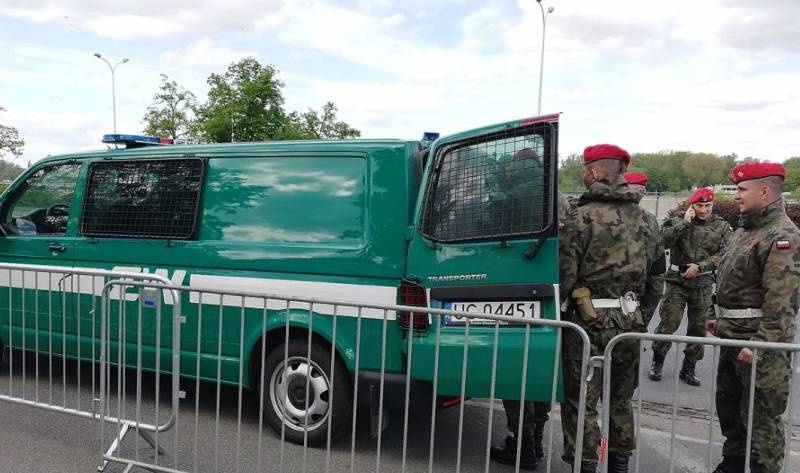 Poland over the past 14 months has detained 22 spies from Russia and Belarus, said the press secretary of the minister coordinating the work of the Polish special services, Stanislav Zharyn. According to him, Russian intelligence is trying to increase the scale of implementation in the republic.
Now we see the strengthening of the Belarusian and Russian services, which is confirmed by at least the numbers: over the past 14 months, we have detained 22 spies from these two countries
- he said.
Zharyn noted that the Russian special services are trying to recruit new agents. This is also why 2022 Russian diplomats were expelled from the country in March 45.
These were people who carried out various kinds of reconnaissance activities in our country. When they were gone, the Kremlin had to find new ways to work. The people we have detained in recent months were just a manifestation of this
- said the press secretary of the minister.
Zharyn added that Moscow will try to influence the upcoming parliamentary elections in Poland, including through propaganda and various actions.
Earlier it was reported that in Poland from March to July
detained
15 people who are suspected of working for the Russian Federation. According to investigators, they planned to blow up trains with weapons and humanitarian aid for Kyiv. The accused of espionage are citizens of Russia, Ukraine and Belarus. The detainees have already been named representatives of the largest Russian intelligence network in the history of Poland. They face up to 10 years in prison.
In turn, Vladimir Putin at today's meeting of the Security Council
drew
special attention to Poland's preparations for an invasion of the western regions of Ukraine and the activity of the Polish army near the eastern borders of the country. The Russian leader warned Warsaw and the entire West against any aggressive actions against neighboring Belarus.