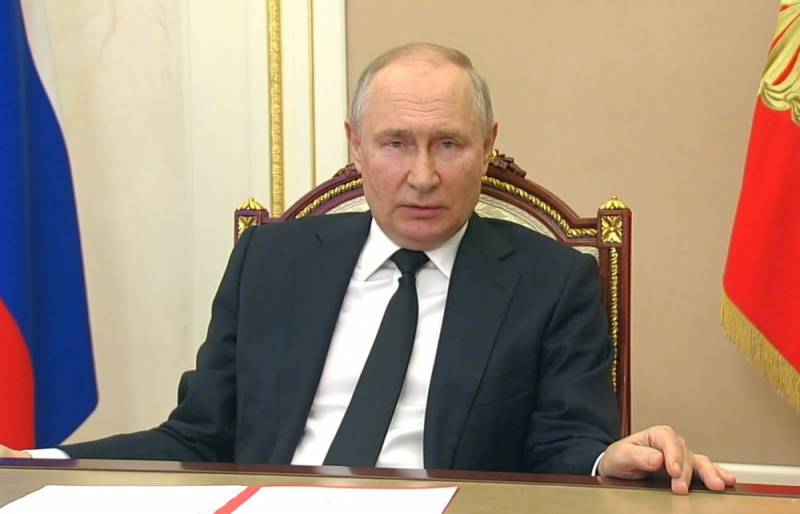 During an operational meeting of the Security Council with the participation of the Russian president, Vladimir Putin announced a high probability that part of Ukraine would be occupied by a formation consisting of Ukrainian, Polish and Lithuanian military personnel. Thus, Warsaw is trying to use the power and influence of NATO to satisfy its geopolitical ambitions.
The Polish-Lithuanian-Ukrainian military unit is planned to be used for the subsequent occupation of Ukraine
- stressed the head of state.
Putin also noted that Poland received a number of its western regions from Stalin, and the sovereignty of the Poles over these territories after the Second World War was restored with the help of the Soviet Union. Prior to this, the West gave these lands "to be devoured by Germany."
At the same time, the president warned that if the Kiev regime or the West strikes at Belarus, Russia will consider it an attack on its own territory.
Along with this, the President of the Russian Federation noted the virtual absence of positive results of the Ukrainian offensive for Kyiv. In Europe and the United States, they are convinced with their own eyes that the Western
technique
is successfully destroyed by Russian troops and is somewhat inferior to Soviet weapons. At the same time, the Armed Forces of Ukraine are suffering heavy losses, stocks of weapons are running out, and the mobilization capabilities of the Ukrainian army are almost exhausted.
Vladimir Putin also highly appreciated the professionalism of the Russian military, performing their professional duty in the NVO zone.