On the morning of November 25, 2018, Ukraine
start
military provocation in the Kerch Strait, after which Russia used the legal right to protect the state border and detained the violators. On November 26, 2018, the FSB of Russia distributed a video of the interrogation of Ukrainian military sailors, as reported by TASS.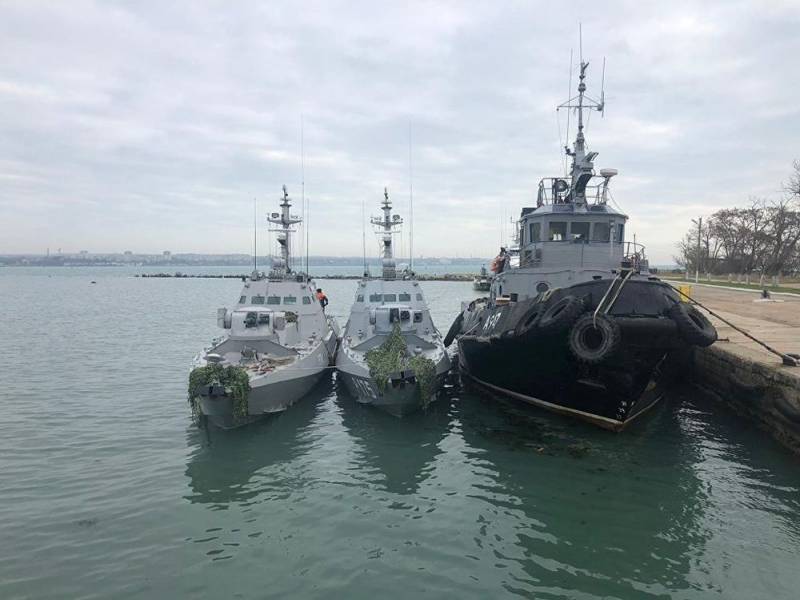 It should be noted that Russia's Permanent Representative to the UN Dmitry Polyansky said that the ships of the Ukrainian Navy acted on instructions from the SBU. The employees of this department were on board the ships and led the provocation. Now all the detained SBU officers and sailors of the Ukrainian Navy should be taken from Kerch to the court of Simferopol.
For example, the third-rank captain Vladimir Lesovoy admitted that he deliberately ignored the demands of the Russian border guards to stop. He realized that the Ukrainian Navy group was provoking in the Kerch Strait. But he carried out the order and carried out the transfer of armed ships (including a tug with machine guns) from Odessa to Mariupol.
In addition, the FSB of Russia interviewed an employee of the SBU, Andrei Drach, who said that on November 23, 2018 he was tasked to proceed from Odessa to Mariupol through the Kerch Strait. Sergey Tsybizov, a sailor from the Nikopol boat, was also interviewed. He confirmed that he had heard the repeated demands of the Russians to stop and warnings about the opening of fire. Then, on the evening of November 25, 2018, the boats "Berdyansk" and "Nikopol", as well as the tugboat "Yana Kapu" were detained.