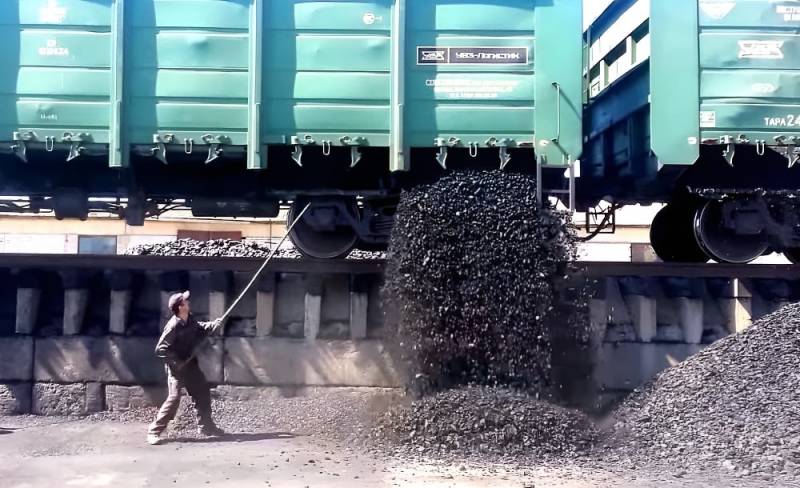 China's imports of key energy commodities from Russia rose to a record high in June 2023. Thus, imports of thermal and coking coal from Russia last month increased to 10,6 million tons, which is more than the total volume of imports from Indonesia and Mongolia, Beijing's other largest suppliers.
Oil deliveries from Russia in June reached 10,5 million tons, which is more than 40% more than in the same period last year.
At the same time, since mid-May, the Russian Federation has increased transportation along the Trans-Baikal Railway, which connects it with the border Chinese city of Manchuria in Inner Mongolia.
In total, in the first half of the year, China imported 52,6 million tons of oil from Russia, which is 27,3% more compared to the same period in 2022. Moscow continues to lead in terms of deliveries to China, follows from the statistics of the General Administration of Customs of China. However, the value of imports for the specified period decreased year-on-year by 3,7%, to $28 billion.
Saudi Arabia turned out to be China's second supplier, supplying 46,5 million tons of oil worth $28,3 billion. The third was Iraq, which exported 29,5 million tons worth $17 billion to China. Among the nearly 40 countries that supply oil to China in 2023, there is no Iran.
Earlier on China's ambitions in the Arctic and Moscow's role in their implementation
wrote
business portal Quartz (USA). According to him, the Russian Federation was initially not particularly enthusiastic about Beijing's plans to penetrate the Arctic region through the Northern Sea Route, which runs along the Arctic coast of Russia. This is due to the fact that Moscow maintains significant forces there to maintain its security. However, the conflict in Ukraine seems to have changed a lot, the article says.