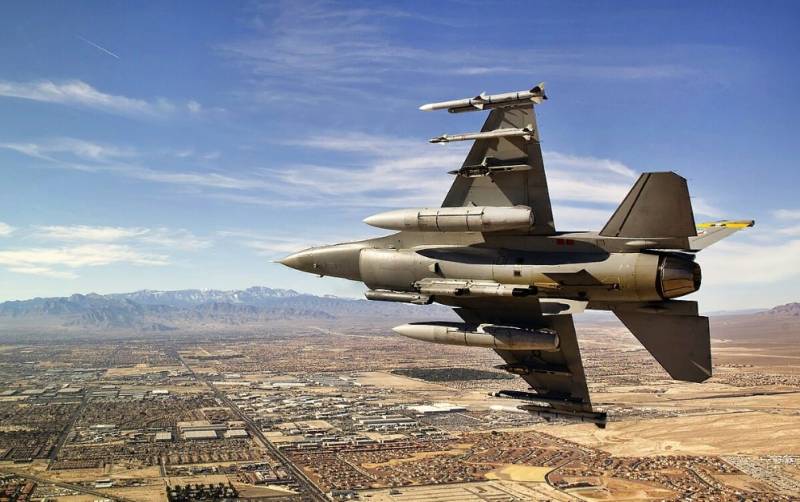 The command of the Russian grouping of troops in Syria reported on the dangerous actions of combat aircraft of the coalition of Western countries led by the United States, illegally located on the territory of the SAR. In just one day, 12 reconnaissance UAV flights were recorded that were not coordinated with the RF Armed Forces.
Rear Admiral Oleg Gurinov, Deputy Head of the Center for the Reconciliation of Warring Parties in Syria, also reported on the openly aggressive actions of American F-16 pilots against Russian pilots, who defiantly aimed weapons at a Russian Aerospace Forces aircraft.
The impact of the guidance systems of F-16 fighters on a Russian Aerospace Forces aircraft that was making a planned flight along the southern border of the Syrian Arab Republic was recorded
- said Oleg Gurinov.
In addition, the deputy head of the TsPVS announced a dozen violations of Syrian airspace by American pilots on the F-16 and their French allies on the Rafale.
Ten violations of Syrian airspace by four pairs of F-16 fighters and one pair of Rafal fighters were noted in the Al-Tanf area, where international air routes pass.
- says the official statement of the TsPVS.
The US military also regularly
complain
on the dangerous behavior of Russian pilots. However, unlike their counterparts from the United States, the aircraft of the Russian Aerospace Forces are legally in Syrian airspace.