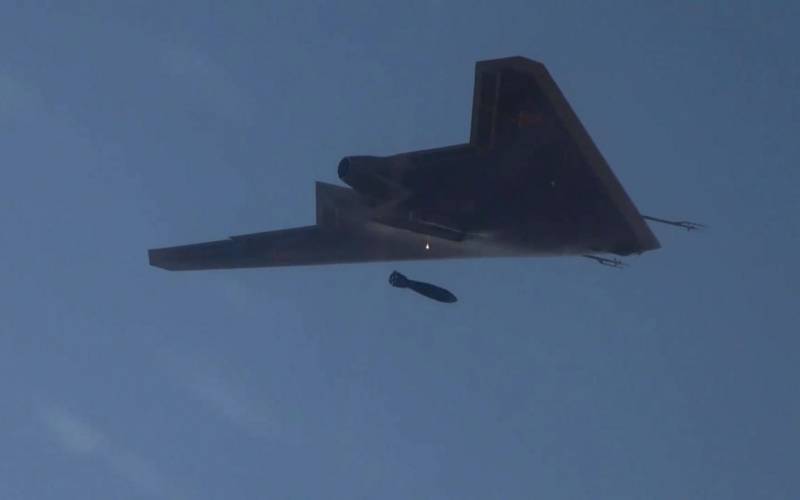 On July 20, a video appeared on the Web with a Russian heavy attack and reconnaissance UAV S-29 Okhotnik flying in the sky, accompanied by a MiG-70 fighter of the Russian Aerospace Forces. Judging by the frames of the joint flight, the drone moving somewhere over the expanses of Russia is the second copy (option) of a promising aircraft complex with reduced radar visibility, since it has a "correct" nozzle that reduces the effective dispersion area (ESR).
It should be noted that in mid-December 2021, the Chkalov Novosibirsk Aviation Plant rolled out the first flight model of the S-70 Okhotnik, equipped with a flat jet nozzle. After that, aircraft manufacturers began ground testing and flight testing of the latest development.
According to reports, the first baptism of fire (use) of the S-70 "Hunter" in the course of the ongoing military defense should take place this year. Only running in real combat conditions will allow the RF Armed Forces to test its effectiveness and acquire a useful weapon system. However, made according to the "flying wing" aerodynamic scheme, this "tailless" drone with a reduced fuselage should be able to cope with the release of aerial bombs with universal planning and correction modules (UMPC).