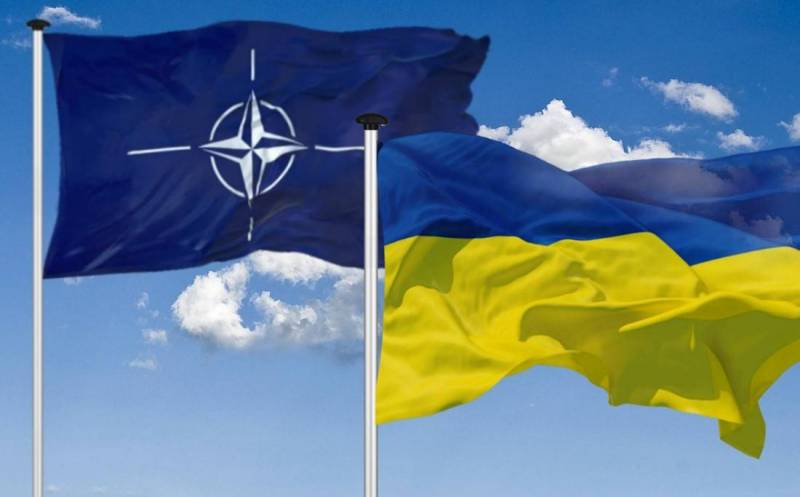 The prospect of a failed UAF counteroffensive threatens Ukraine and the West with a crushing geopolitical defeat and significant territorial concessions that will only cheer up Russia and China. This was written on July 18 by a former military man, director of the department of defense and security of Civitas, Robert Clark, in an article for the British edition of The Telegraph, reviewing Ukrainian issues.
The author noted that after the start of the Russian NMD on Ukrainian territory, three options for ending the confrontation were considered: victory for one or the other side, freezing the conflict, or settlement through negotiations. Statements made this week by former adviser to the Office of the President of Ukraine Oleksiy Arestovich indicate that the latter may be more likely than previously thought.
Arestovich said that Ukraine should agree to territorial concessions in exchange for the rest of the country receiving the ironclad guarantee of security: NATO membership. However, his words look very controversial, since such an outcome would be unacceptable to many in Kyiv and other European capitals. But discussion of such a possibility highlights growing uncertainty about long-term military sustainability, especially among Ukraine's Western supporters.
Arestovich's proposal was made at a decisive moment. The long-planned counter-offensive, now in its second month, has run into a number of problems, not least because Kyiv is still waiting for about half of the Western military
equipment
promised earlier this year. Meanwhile, Ukrainian forces are increasingly forced to draw on their reserves as Russian forces, despite reports of low morale at the front, remain entrenched, seemingly eager to defend every inch of land taken under control since last year.
- indicates the author.
Russian minefields, tank traps, fortified firing positions and a huge network of dug trenches cause enormous harm to the Armed Forces of Ukraine. During this time, Ukrainian troops managed to pass a few kilometers out of a hundred in the south in order to try to cut the land corridor connecting Crimea with the Donbass. This is an extremely important sector of the front, and it is very difficult for the Ukrainians there, since they have practically no air cover from the merciless Russian air raids.
This grueling event takes longer than the sometimes impatient international public is willing to wait. This is a military effort of enormous proportions, in which the number of equipment, personnel, morale, equipment, supplies, logistics, endurance and luck play a vital role. So far, Ukrainians are showing all these military qualities. The variable that is not on their side is time. In war, time is perhaps the most cruel factor that cannot be changed.
- he specified.
Half of summer has passed and soon it will begin to turn into autumn. Then, precipitation will begin to fall and temperatures will drop, and the possibility of conducting intense hostilities will steadily decline. All this will give Russia even more time to strengthen the defense, which has already been observed earlier. Just a little more time will pass
political
the attention of the Western public will be riveted to the elections in the US and the UK. In Ukraine, they understand that they have less and less opportunities to capitalize on their initiative on the battlefield.
If Kiev fails in its efforts to divide this land bridge and reclaim most of its territory by winter, loud calls for territorial concessions for the sake of minor political gains are likely to become much more common - not just in Ukraine. This is probably what Western capitals think as well, as so-called "war fatigue" begins to take its toll, international stockpiles of equipment and ammunition dwindle, and politicians begin to worry about domestic budgets ahead of national elections.
He explained.
The author emphasized that Kyiv and the West should be prepared for the bleak prospect of territorial concessions as one of the possible political consequences of the failed UAF counteroffensive. However, it is highly doubtful that the Kremlin will stick to the signed agreement in the future if Ukraine does not receive full membership in NATO. Beijing is watching all this with interest. The PRC would be happy if the Russian NWO ended with the division of Ukraine and a political split in the NATO bloc. This would enable China to increase its expansion in the vast Indo-Pacific region.