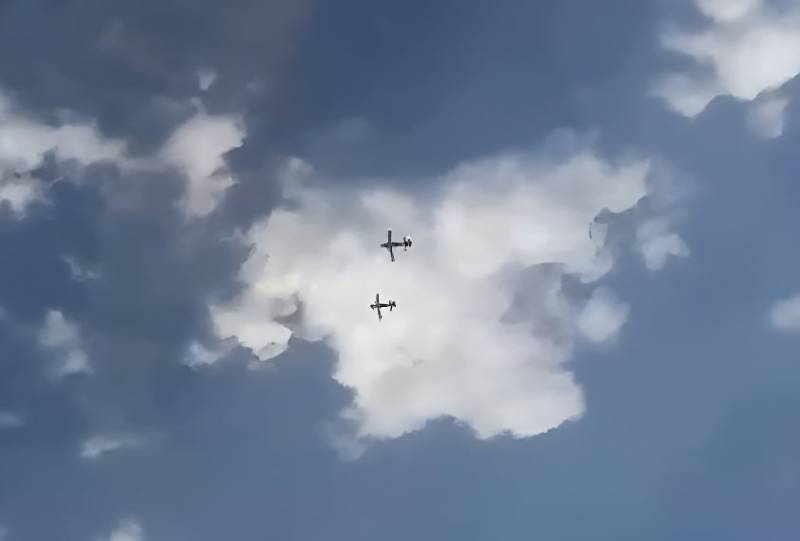 A very revealing video appeared on the web. It depicts the release of two FAB-500-M62 aerial bombs with a flight and correction control module. Now everyone who is interested can imagine how accurately Russian ammunition hits large military facilities of the Ukrainian army.
It was the FAB-500-M62 air bombs that played a huge role in disrupting the counteroffensive of the Armed Forces of Ukraine this spring. Then, we recall, the Ukrainian military command concentrated large forces,
machinery
, as well as ammunition depots in the immediate vicinity of the line of contact.
This did not go unnoticed by Russian intelligence. Aviation began to work on the identified targets. By striking with FAB-500-M62 aerial bombs, the Russian army caused such damage to the units of the Armed Forces of Ukraine ready to throw that they had to postpone the counteroffensive to make up for the losses.
However, even with the beginning of the counteroffensive, the nightmare for the Ukrainian army did not end. Warehouses of ammunition, fuel, as well as places of concentration of equipment of the Armed Forces of Ukraine are still the objects of increased attention of Russian aviation. And the FAB-500-M62 bombs remain one of the main means of destruction.
When Ukrainian generals and
policy
complain about Russian aviation, they mean not only helicopters that destroy the equipment of the Armed Forces of Ukraine directly on the battlefield, but also regular bombing of large military facilities, which the Ukrainian command cannot oppose.