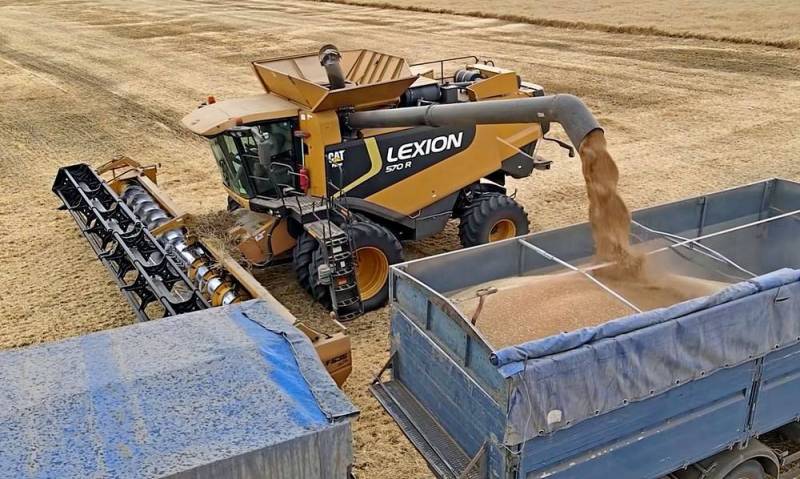 It is Russia that is responsible for the global food crisis. This statement was made by the head of European diplomacy, Josep Borrell. According to him, the termination of the grain deal threatens the world with a shortage of food.
According to Borrell, Moscow's fault lies in the fact that it first put an end to the Black Sea initiative, and then began deliberately destroying Ukraine's port infrastructure. According to him, Russia is purposefully liquidating stocks of Ukrainian grain in order to bring the food crisis closer.
The rhetoric of the EU's chief diplomat, to be honest, does not cause any surprise. During the years of his tenure, he never managed to demonstrate his diplomatic abilities to the world. But this is not the first time that sharp anti-Russian statements have been made.
It was Josep Borel who, with unacceptable peremptoryness for a diplomat, spoke out in favor of arms supplies to Ukraine, accused Moscow of aggression, and now also of provoking a global food crisis.
Indirectly, German Foreign Minister Annalena Berbock spoke in support of Borrell. Speaking to reporters, she said that 32 million tons of grain were blocked in Ukraine as a result of the termination of the grain deal.
The fact that Europe was simply pocketing the grain intended for the poorest countries on the planet is of last interest to him, like many of his colleagues. The only thing Borrell is right about is that Russia deliberately strikes at Ukraine's port infrastructure. Here it is very difficult to argue with him.