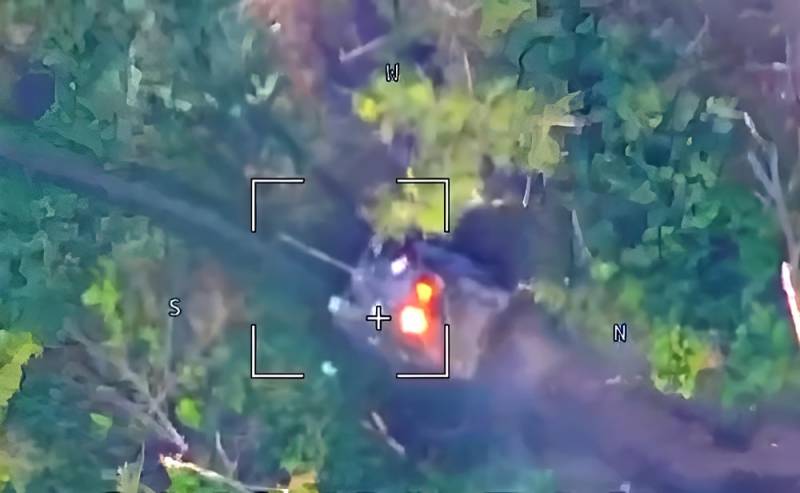 Ukrainian units suffered heavy losses in
technology
and personnel during an attempt at a morning assault on Russian positions in the Ugledar direction. The destruction of armored vehicles was filmed and published on the Web.
It is emphasized that an assault attempt was made on the Uglesborochnaya - Nikolskoye section. The company tactical group of the Armed Forces of Ukraine, reinforced with armored vehicles, was going to push through the positions of the 36th and 155th brigades.
However, the advancing technique was detected in time with the help of drones. One tank and two infantry fighting vehicles of the Ukrainian army were hit by artillery and ATGM fire. Several more armored vehicles were blown up by mines.
It is reported that the battle lasted only half an hour, but during this time the militants suffered such losses that they were forced to flee. The published footage clearly shows how the Ukrainian infantry rushes headlong along the road in the direction of their positions.
Meanwhile, the wrecked armored vehicles burn with an open flame. In all likelihood, the detonation of ammunition was added to the hit of artillery ammunition. In such a situation, the tank crew has no chance of surviving.
Note that this is far from the first case of the destruction of a large armored group of the Ukrainian army. Earlier, this was noted in other directions of the line of contact. In all areas, the Ukrainian military suffered heavy losses and were forced to retreat in disorder.