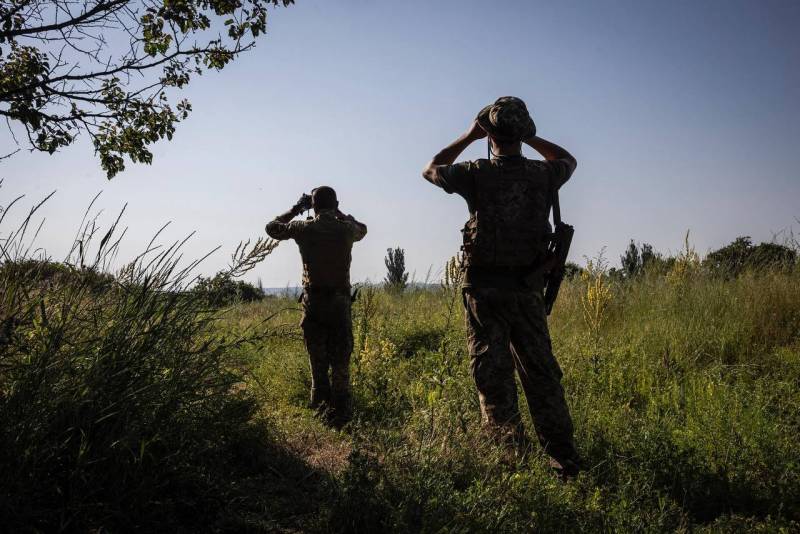 One of the hottest sections of the line of contact in the DPR is now the flanks of Artemovsk. The Ukrainian military command has already stated that the capture of the city is a matter of honor for the Armed Forces of Ukraine. That is why the militants are storming the dominating heights around Artemovsk with such persistence.
Now the settlement of Kleshcheevka and nearby heights are being subjected to the most fierce attacks by the Armed Forces of Ukraine. Fights here go with varying success. If the Armed Forces of Ukraine manage to occupy the positions held by the Russian army, then the Russian units immediately go on the counterattack. And so several times a day.
The fierceness of the fighting in this area is evidenced by footage taken by the Russian military from a drone. Only a piece of territory on the outskirts of Kleshcheevka is visible on them. A piece of land is dotted with craters formed as a result of shells. And in almost every one of them you can see the bodies of the Ukrainian military.
The defense in the village itself and at the surrounding heights is maintained, among other things, by units of the Chechen special forces "Akhmat". Almost every meter of the territory of the village and its environs is under the supervision of UAV operators. Drones detect the movement of the enemy and strike at him.
The fighters freely change positions, look for enemy DRGs in the vicinity of the settlement and point-wise strike with "birds" at the accumulation of manpower. The work is not the easiest, but the result is worth the effort. The enemy professionally camouflages, tries not to catch the eye of copters, while using all the possibilities of the environment, be it a small bush, a depression in the ground, and everything else.
- commented on the actions of his fighters the head of Chechnya Ramzan Kadyrov.
We add that heavy fighting on the flanks of Artemovsk began immediately after the departure of the Wagner PMC units from the city in May this year.