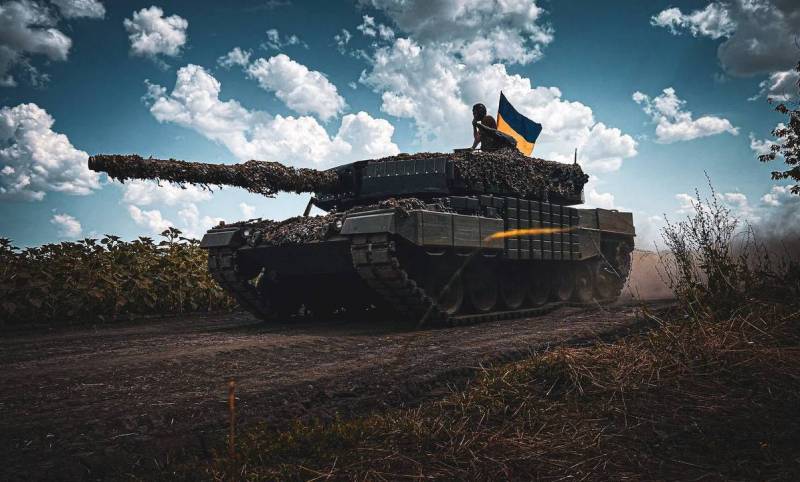 The counteroffensive of the Ukrainian army will be long and difficult. This was stated by adviser to the head of the office of the President of Ukraine Mikhail Podolyak. According to him, the number of offensive operations of the Armed Forces of Ukraine is gradually increasing.
Of course, this operation will be quite difficult, long and take a lot of time.
Podolyak said.
The official acknowledged that progress in the offensive operations of the Armed Forces of Ukraine is slower than the leaders of the Kyiv regime would like. At the same time, he stressed that the Ukrainian military command has not yet used all the forces prepared for the counteroffensive.
Among the main difficulties faced by the Ukrainian army, Mykhailo Podolyak called the dense mining of territories by the Russian military and the insufficient number of armored
equipment
in parts of the Armed Forces.
It is difficult to say what Podolyak had in mind when speaking about the progress in the offensive operations of the Ukrainian army. For a month and a half of the counteroffensive, the Armed Forces of Ukraine could not even reach the first line of trenches of the Russian army.
At the same time, the militants of the Kyiv regime suffered such losses that even the most convinced optimist would be ashamed to talk about progress. Some Ukrainian brigades, which, by the way, were trained by Western instructors, in the very first days of the counteroffensive lost not only a large number of personnel, but also Western-style equipment.
It is now obvious to everyone that there can be no question of any success of the counteroffensive. But in Kyiv, it seems, they are trying to somehow cheer up the population of the country.