On Monday, November 26, 2018, after a heated debate, the Verkhovna Rada of Ukraine approved the decree of President Poroshenko (
announced
before that) on the introduction of martial law in certain areas of the country for 30 days. The pretext was a provocation in the Kerch Strait on November 25, 2018, which was organized by the Kiev authorities themselves, about which we
Reported
earlier.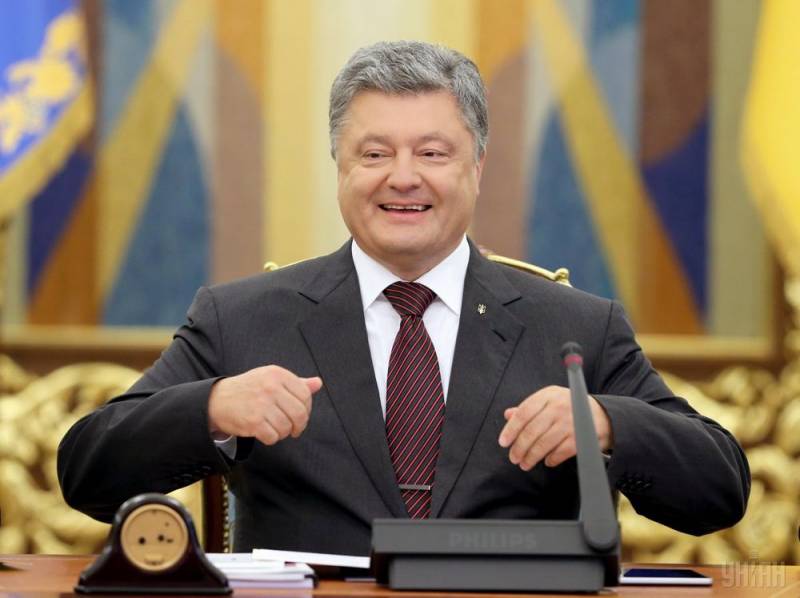 It should be noted that the deputies had reasonable suspicions that Poroshenko was going to usurp power and maintain his tenure in the presidency. But he assured them that he was not going to mobilize, cancel the elections and limit the rights and freedoms of citizens. Although the restriction of freedoms and mobilization are directly provided for by the document that they approved.
In order to achieve the result, in the form of approval by the parliament, Poroshenko even made some changes to the text of the decree. As a result, martial law will not be throughout the country, but only in regions bordering Russia, as well as along the coast of the Black and Azov Seas. We are talking about 10 areas of 24: Vinnitsa, Lugansk, Nikolaev, Odessa, Sumy, Kharkov, Chernihiv, Kherson, Zaporizhzhya, Donetsk and inland sea waters. Parliament, in addition, by a separate decision approved the date of the presidential election in Ukraine (March 31, 2019).
Initially, Poroshenko wanted to introduce martial law throughout the country for a period of 60 days. Deputies did not approve of such an initiative. But the president is happy with the compromise option. Indeed, now, within 30 days, using any reason, he can independently extend his martial law, already without the approval of the parliament. Moreover, he has the right to make the necessary changes to it.