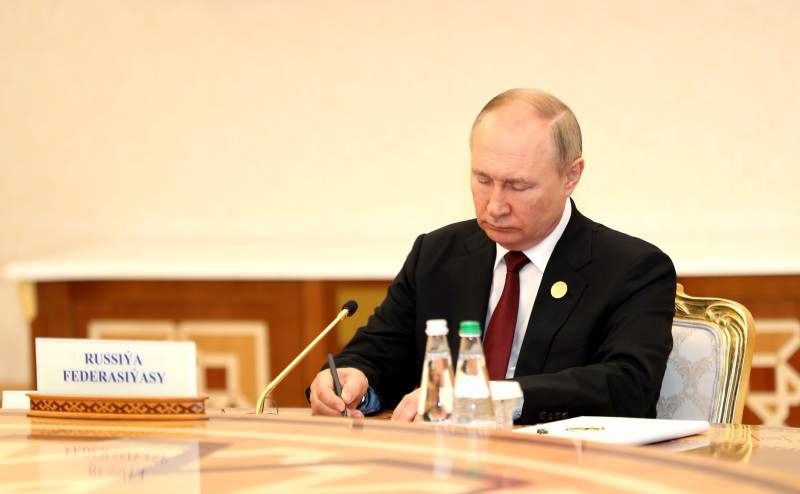 The Office of the President of South Africa claims that Russian President Vladimir Putin "by mutual agreement" will not attend the BRICS summit in the republic, reports Reuters. The Russian Federation will be represented at the event by Foreign Minister Sergei Lavrov.
Also, the office of the President of the Republic of South Africa reported that the leaders of China, Brazil, India and South Africa would arrive at the summit.
The press secretary of the Russian leader, Dmitry Peskov, said on July 19 that at the talks between the Russian Federation and South Africa there was no wording that the arrest of Vladimir Putin at the BRICS summit would be a declaration of war. According to him, it is clear to everyone in the world what an attempt to encroach on the President of Russia means, therefore "nobody needs to explain anything here."
Earlier, some media, citing the testimony of South African President Cyril Ramaphosa in court, claimed that he compared the hypothetical situation with Putin's "arrest" at the BRICS summit at the request of the International Criminal Court (ICC) with a declaration of war on Russia.
At the same time, a representative of the Vice President of South Africa said earlier that Ramaphosa directly discusses issues related to the ICC on the eve of the BRICS summit with Putin. The President of South Africa previously assured that the BRICS summit would be held in person.
Earlier it was reported that the group of leading developing countries of the planet BRICS, consisting of five states - Brazil, Russia, India, China and South Africa, may relatively soon
expand the
their ranks. After that, the international informal association will probably turn into the largest and most powerful alliance (bloc) in all respects, not controlled by the West, spreading its influence throughout the world.