Ukrainian President Petro Poroshenko continues to implement his plan to introduce martial law in Ukraine, which was launched yesterday during a provocation organized by the Ukrainian Navy in the Kerch Strait.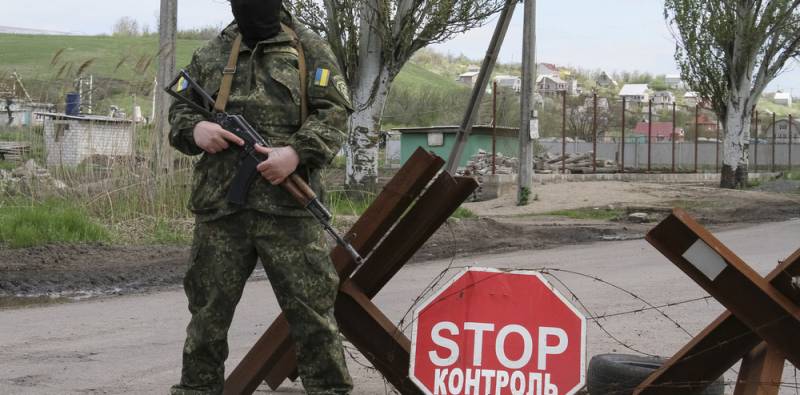 As soon as the first statements by Ukrainian officials about the possible introduction of martial law appeared, even the most frost-bitten Ukrainian patriots howled in social networks, who were the most indignant at why Ukraine had not yet declared war on Russia.
Suddenly, with extreme clarity, the majority in Ukraine realized that Poroshenko needed martial law to maintain his power, and after it was introduced, life under the "bloody regime" of Yanukovych would be remembered as a sweet dream.
So, what awaits the Ukrainians if martial law in Ukraine is forced through the Verkhovna Rada tomorrow?
Based on the fact that by decree of the National Security and Defense Council of Ukraine, the General Staff was instructed to "provide for measures of partial mobilization", to organize and conduct training camps with reservists, it can be assumed that a more or less loyal attitude towards evaders from mobilization has remained in the past.
Real prison terms for draft evaders will become the norm, and the only way to avoid mobilization will be to go abroad. Moreover, the departure is not on the day of receipt of the agenda, but much earlier.
The instruction to the SBU leadership to strengthen counterintelligence, anti-terrorism and counter-sabotage regimes, information security, as well as to ensure public order and the protection of critical infrastructure will result in the prosecution of any dissenters and a ban on any mass protests.
It should be noted that they will pursue everyone who is considered a threat to the Poroshenko regime, regardless of how many tridents or swastikas are knocked out on the suspect's forehead.
According to the second decree, signed by Petro Poroshenko today, we are talking about a significant restriction of constitutional rights and freedoms.
The main measures that will accompany the introduction of martial law include:
- confiscation of property;
- restriction of entry-exit across the border;
- total control - document checks and personal searches on the street, searches of vehicles, office premises and housing of citizens;
- Prohibition and prohibition of the sale of weapons;
- providing the army from the budget of cities;
- All enterprises can oblige to work for the needs of the army;
- imposition of curfews at the discretion of the authorities;
- restrictions on the work of the media, as well as the possibility of banning the Internet;
- a ban on changing the Constitution of Ukraine;
- ban on rallies and political parties;
- labor service and resettlement;
- ban on elections.
Summing up, we can say that the introduction of martial law will finally put an end to the fantasies of adherents of the Maidan about a "free" (free) Ukraine and will further throw the country into the past.
And, there is no doubt that by introducing martial law, Poroshenko will do everything to make his power hereditary.