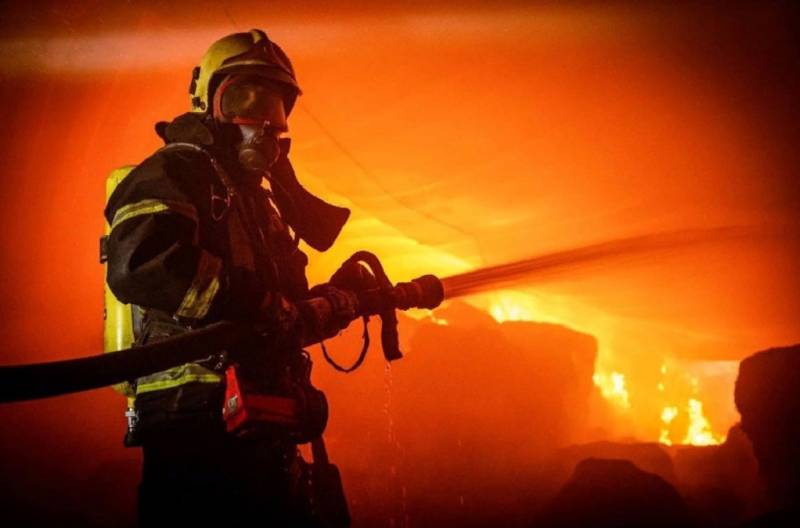 Frames appeared on the Web from the screens of the automated control system "Virage-Tablet" of air defense operators of the Armed Forces of Ukraine, demonstrating the intensity of the night
blow
Russian high-precision weapons against military and infrastructure facilities in southern Ukraine.
On the displays of the operators, dozens of air targets flying from the Crimea are simultaneously visible. It is obvious that Ukrainian air defense is not able to intercept such a number of Russian Caliber, Onyx, Kh-22/32 missiles and Geran kamikaze drones.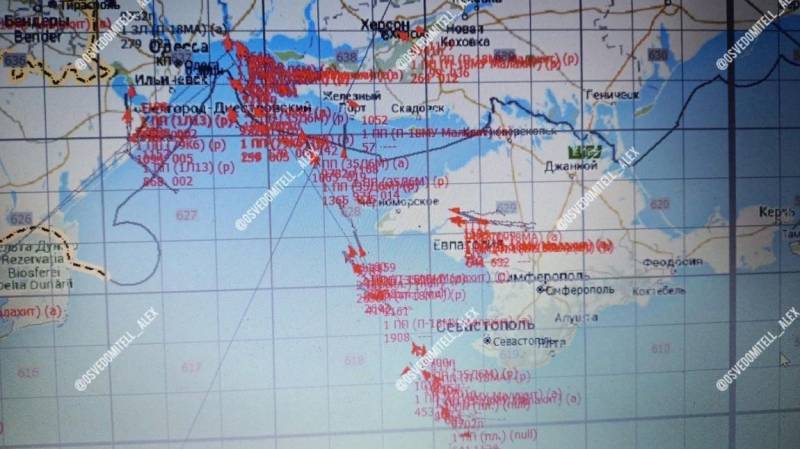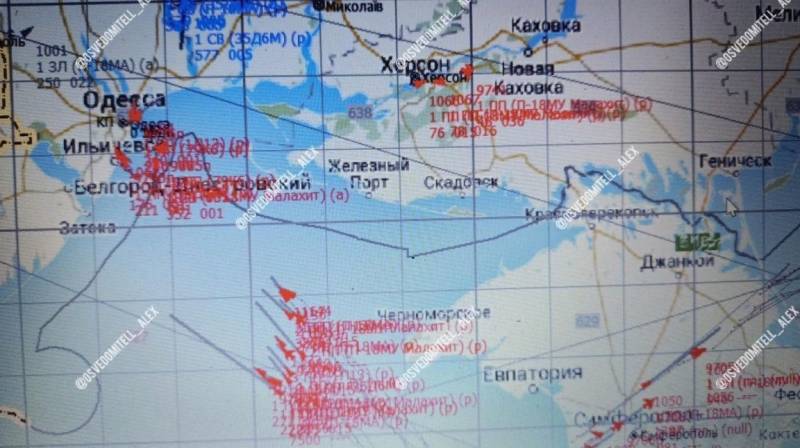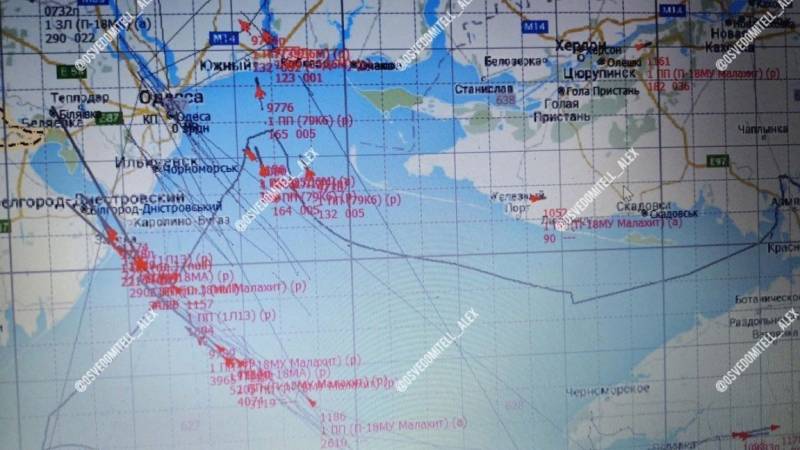 The Odessa authorities have already stated that they do not remember such a strike from the very beginning of the special military operation. In particular, the mayor of the city, Gennady Trukhanov, called last night "one of the most terrible" of all time in the NWO.
Ukrainian propaganda has traditionally reported on the majority of intercepted air targets. According to the official version of the authorities, only a few Kh-22 and Onyx missiles hit the port infrastructure. It is specified that the blow fell on the grain terminal, as well as on the warehouses of tobacco and fireworks.
However, powerful fires that broke out at the place of arrivals indicate that the Russian Aerospace Forces and the ships of the Black Sea Fleet managed to destroy enemy fuel and ammunition depots, as well as a number of port infrastructure facilities. Russia's withdrawal from the grain deal made it possible to deliver long-awaited strikes on the places where terrorist attacks were being prepared against Crimea.
The Armed Forces of the Russian Federation delivered a group strike of retaliation with high-precision sea-based weapons at facilities where terrorist acts against the Russian Federation were being prepared using unmanned boats, as well as at the place of their manufacture at a shipyard near the city of Odessa
- the RF Ministry of Defense reported yesterday after the first retaliation strike.
The results of tonight have not yet been summed up, but it is obvious that the Russian army is methodically destroying the infrastructure of the Black Sea ports of Ukraine in order to minimize the possibility of attacks by Ukrainian militants from the sea.