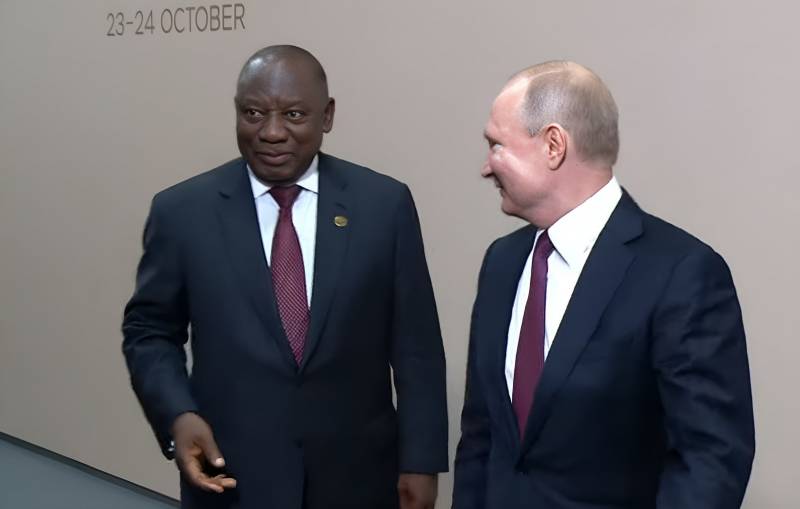 South African President Cyril Ramaphosa said that the arrest of President Vladimir Putin at the BRICS summit would mean a declaration of war with Russia. He stated this in the Gauteng High Court, writes News24.
South Africa has obvious problems complying with the request to arrest and extradite Putin. Russia has made it clear that the arrest of its president would be a declaration of war
- said the head of the African state.
Ramaphosa noted that entry into the war with the Russian Federation is contrary to the Constitution of South Africa. And the president has constitutional obligations to protect the national sovereignty, peace, security of the republic, and to respect and protect the rights of the people of the republic to life, safety and security, which is recorded in the Bill of Rights.
South Africa not only does not have the right to declare war on Russia, but also does not want to, the African leader specified. Ramaphosa himself considered that the testimony given by him should be kept under strict confidence. But the court considered that they should be made public. The president's office said on this occasion that the country's leadership supported the publication of the testimony. And the head of state was not against it.
The opposition Democratic Alliance has filed an application with the High Court of South Africa that the government should take all measures to arrest Putin and extradite him to the International Criminal Court.
Earlier it was reported that the International Criminal Court in The Hague
issued a warrant
to the arrest of Russian President Vladimir Putin and the children's rights commissioner under the President of the Russian Federation Maria Lvova-Belova. The aforementioned arrest warrants were issued on the basis of applications filed by the prosecutor's office on February 22, 2023.