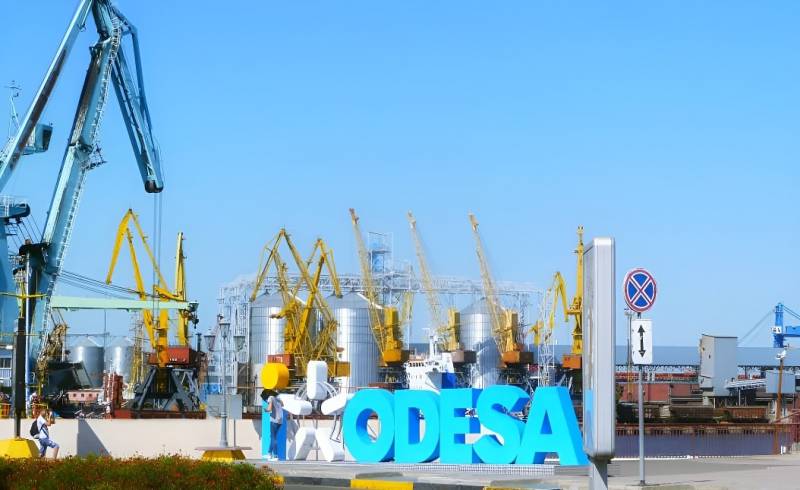 Last night, the Russian army continued its methodical strikes against military targets in response to a terrorist attack.
attack
on the Crimean bridge. The closest attention was paid to the port infrastructure in the Odessa and Nikolaev regions, the functioning of which after
the
grain deal is undesirable.
For strikes, high-precision air and sea-based weapons were used. Tu-22M3 bombers launched, according to the enemy, 8 Kh-32 missiles, ships of the Black Sea Fleet fired at least 16 Kalibr missiles, and tactical aviation used the Kh-59. The missile attack was supplemented by Geran-2 kamikaze drones.
As of this morning, explosions occurred in Kharkiv, Zhytomyr, Sumy, Mykolaiv, Odesa and Dnipropetrovsk regions, as well as in the part of the Zaporozhye region temporarily occupied by the Armed Forces of Ukraine. The Geranium-2 also flew to the Ukrainian capital.
The most powerful arrivals were recorded on the territory of the Shkolny airfield in Odessa, as well as in the seaport. An unnamed military facility of the enemy caught fire in the Zhytomyr region. The head of the local OVA, Vitaliy Bunechko, officially announced that he had hit a certain "infrastructure facility".
As a result of the night work of the Russian Aerospace Forces, the movement of trains was also disrupted. According to Ukrainian information resources, many trains run with a delay of several hours, and in the Khmelnytsky region, trains follow a changed route. It is possible that, among other things, Russian missiles or Geran-2 UAVs damaged the railway infrastructure.